$27,295.00+ Shipping
The Diavel goes V4 for the new generation!
| | |
| --- | --- |
| Engine | V4 Granturismo, V4-90°, 4 valves per cylinder, counter-rotating crankshaft, Twin Pulse firing order, Liquid Cooled. |
| Displacement | 1,158 cc |
| Power | 168 hp @ 10,750 rpm |
| Torque | 93 lb-ft @ 7,500 rpm |
| Dry Weight | 465 lbs. |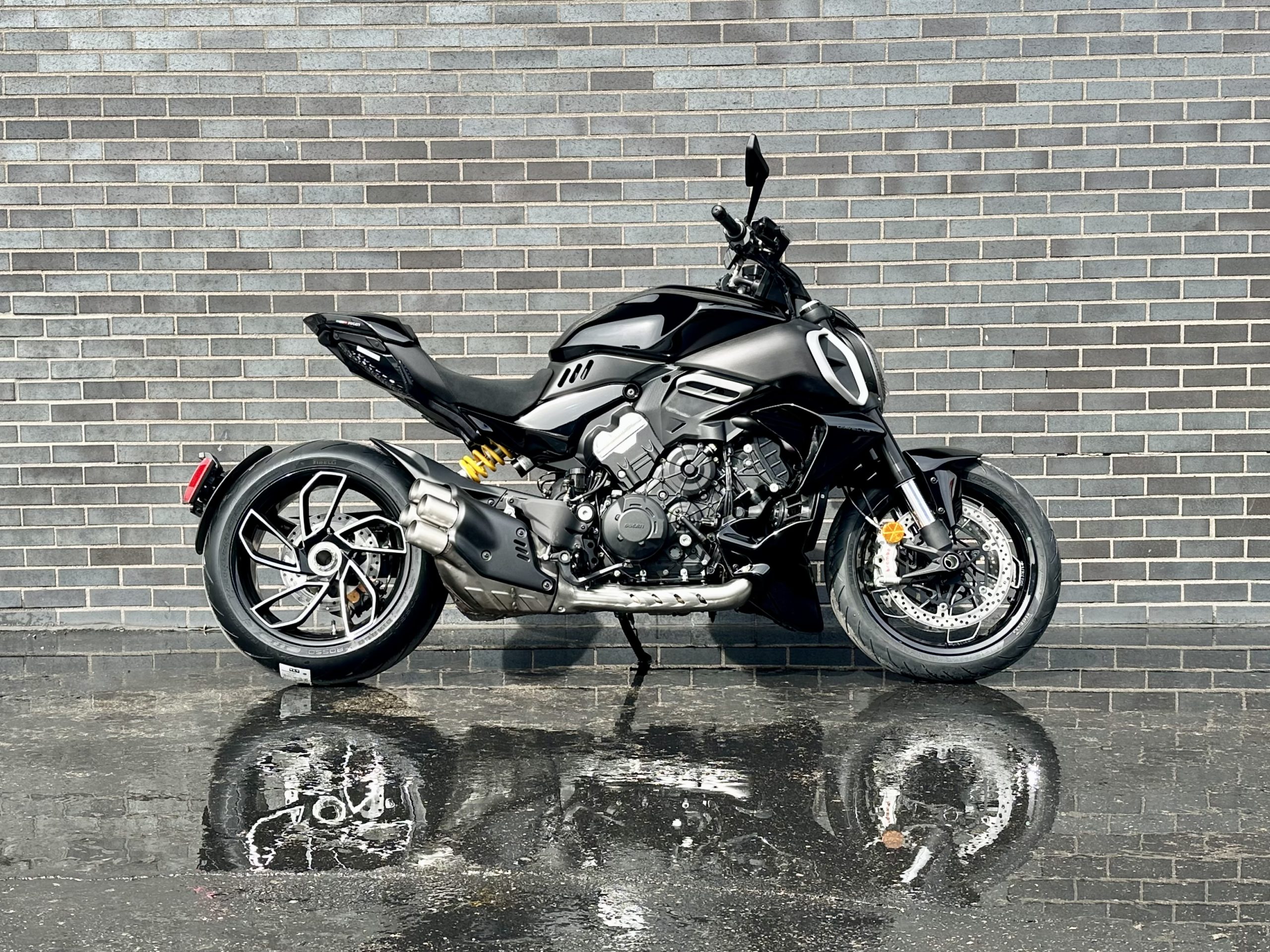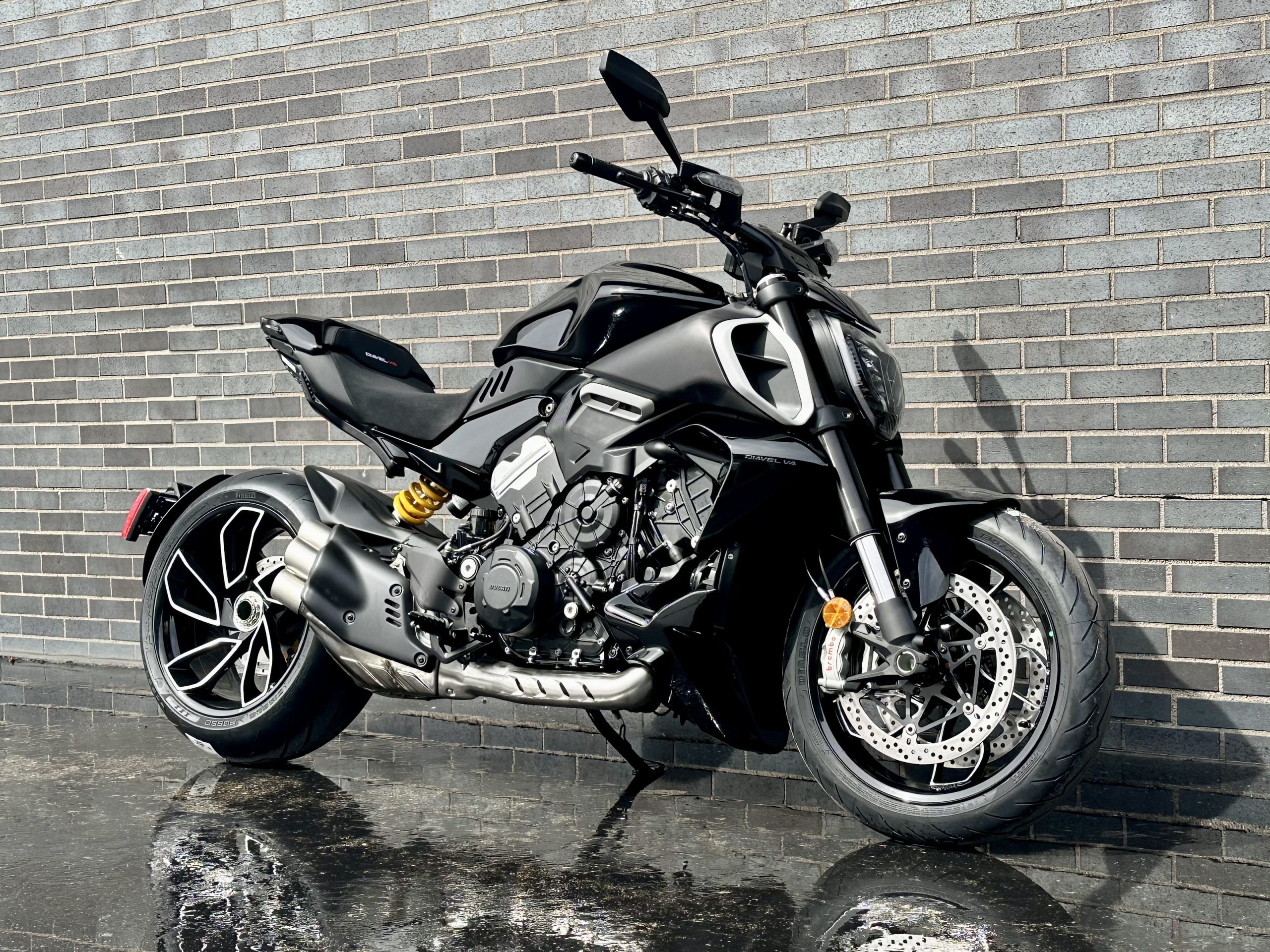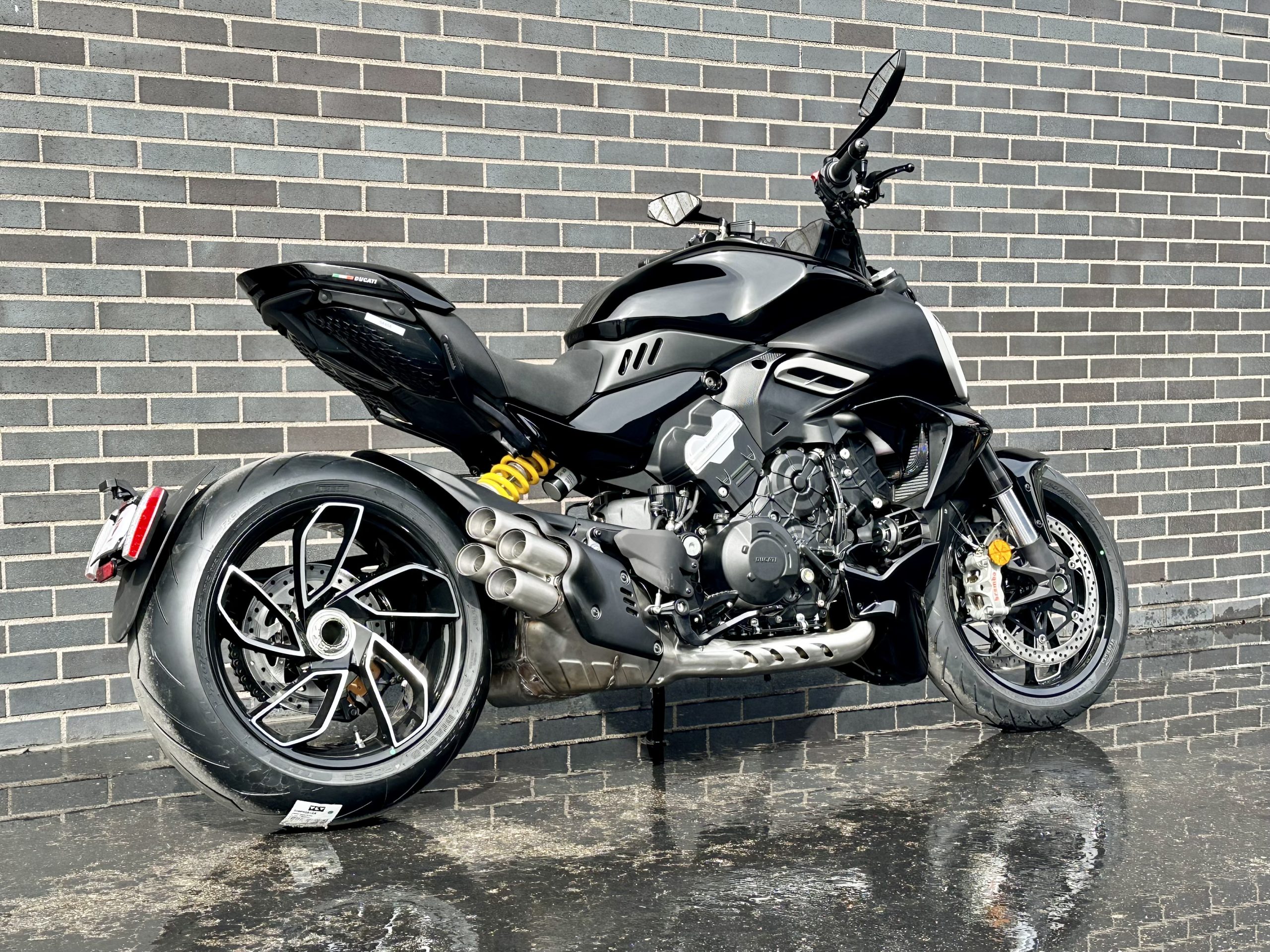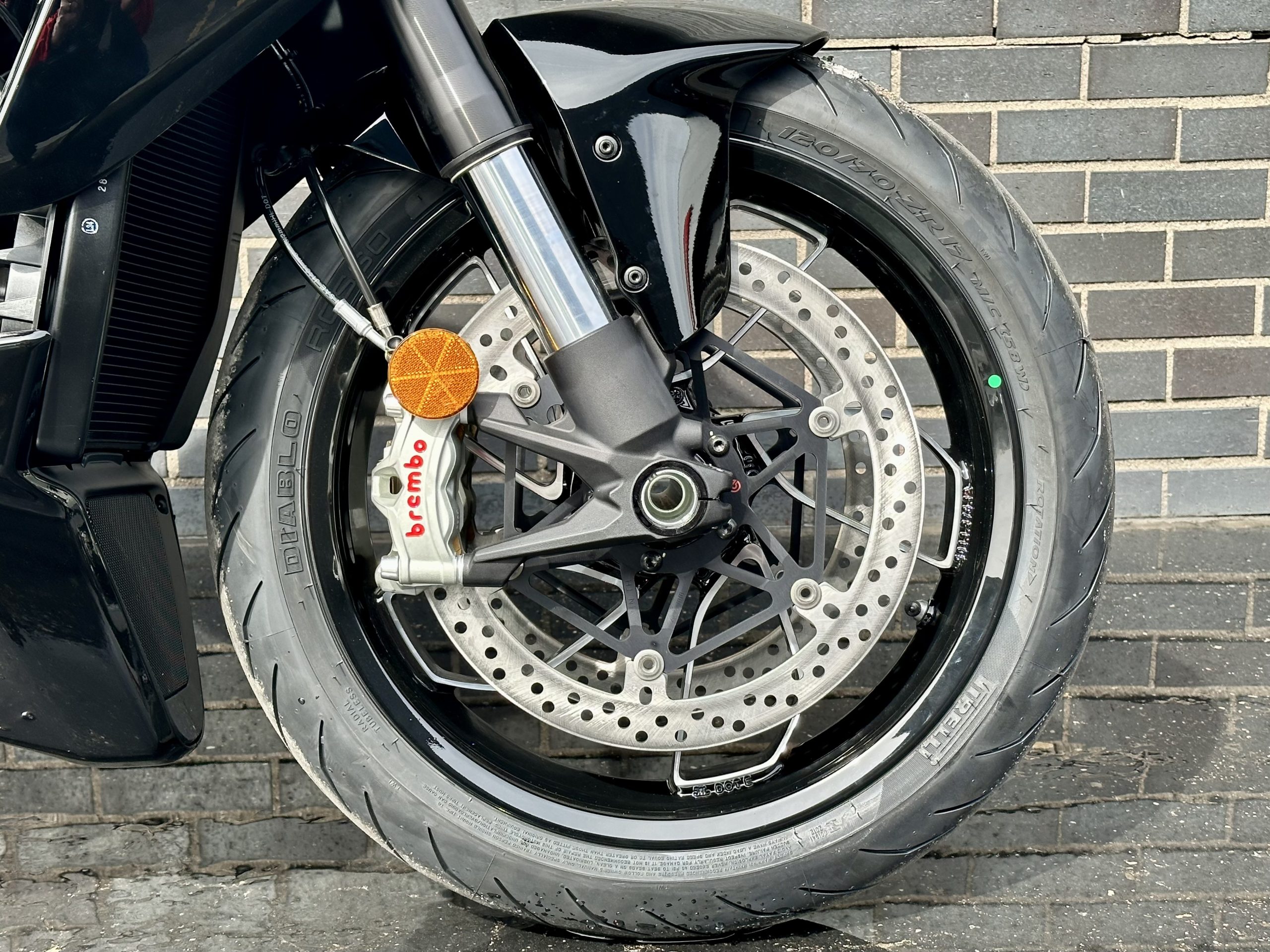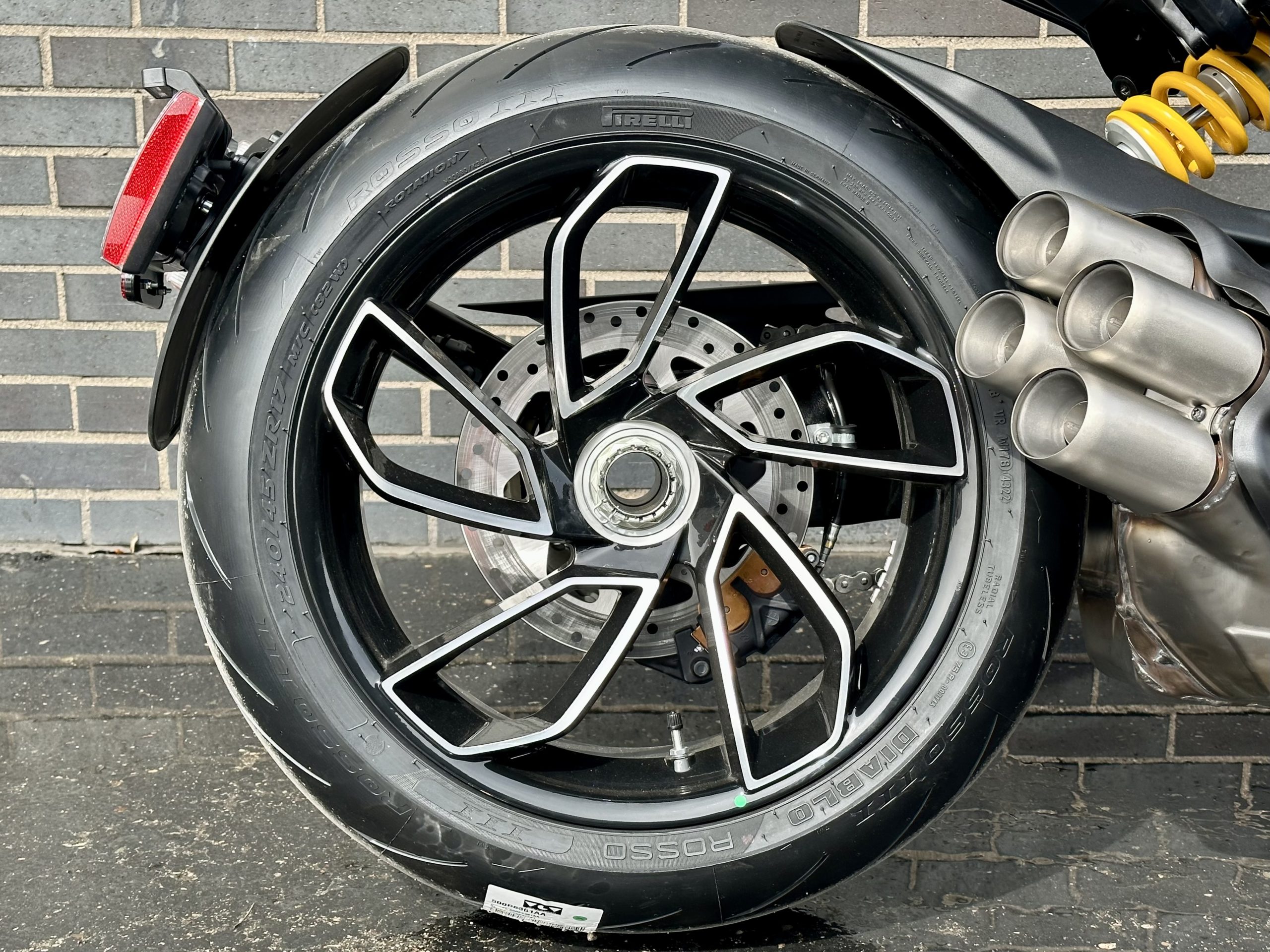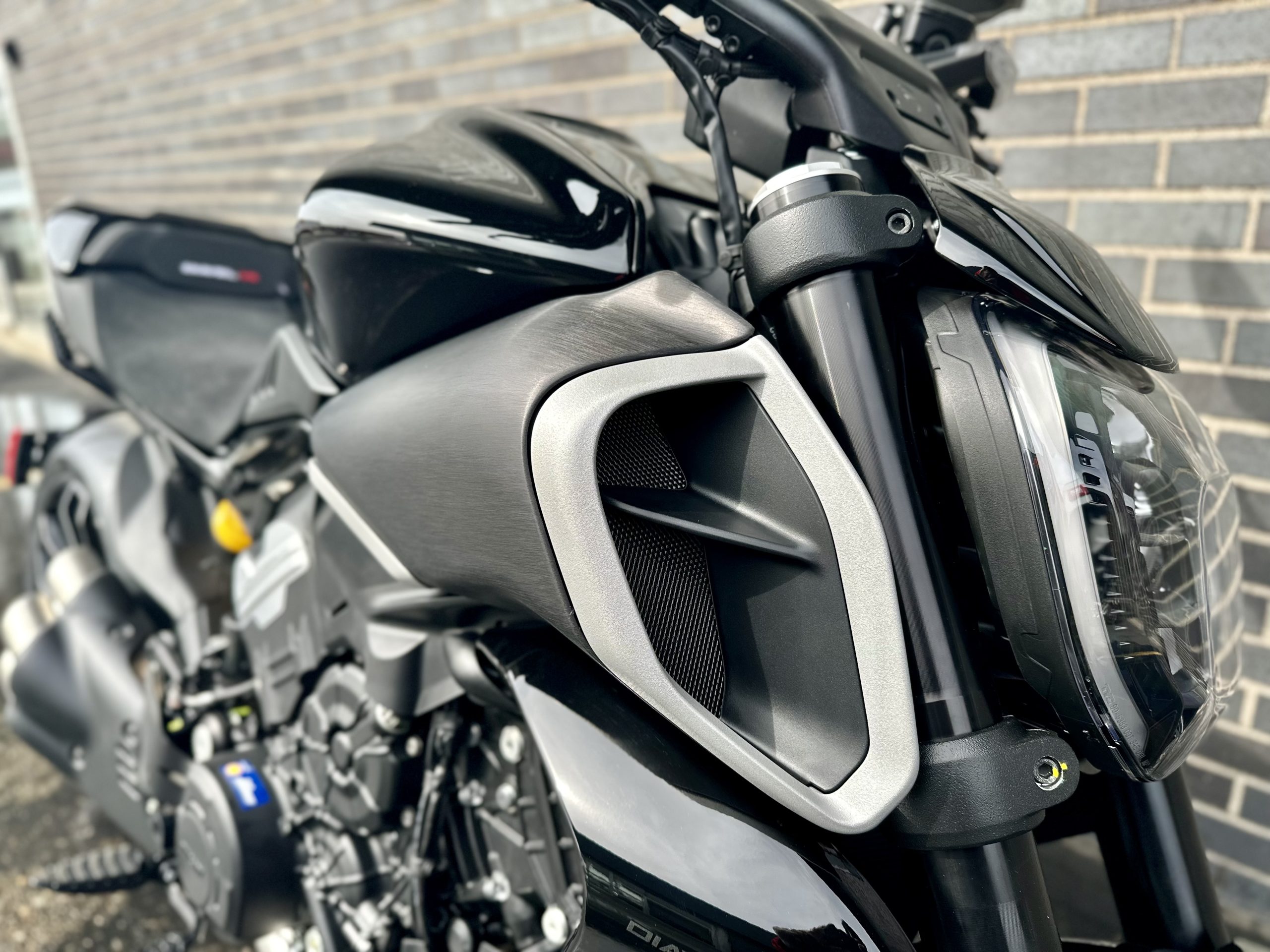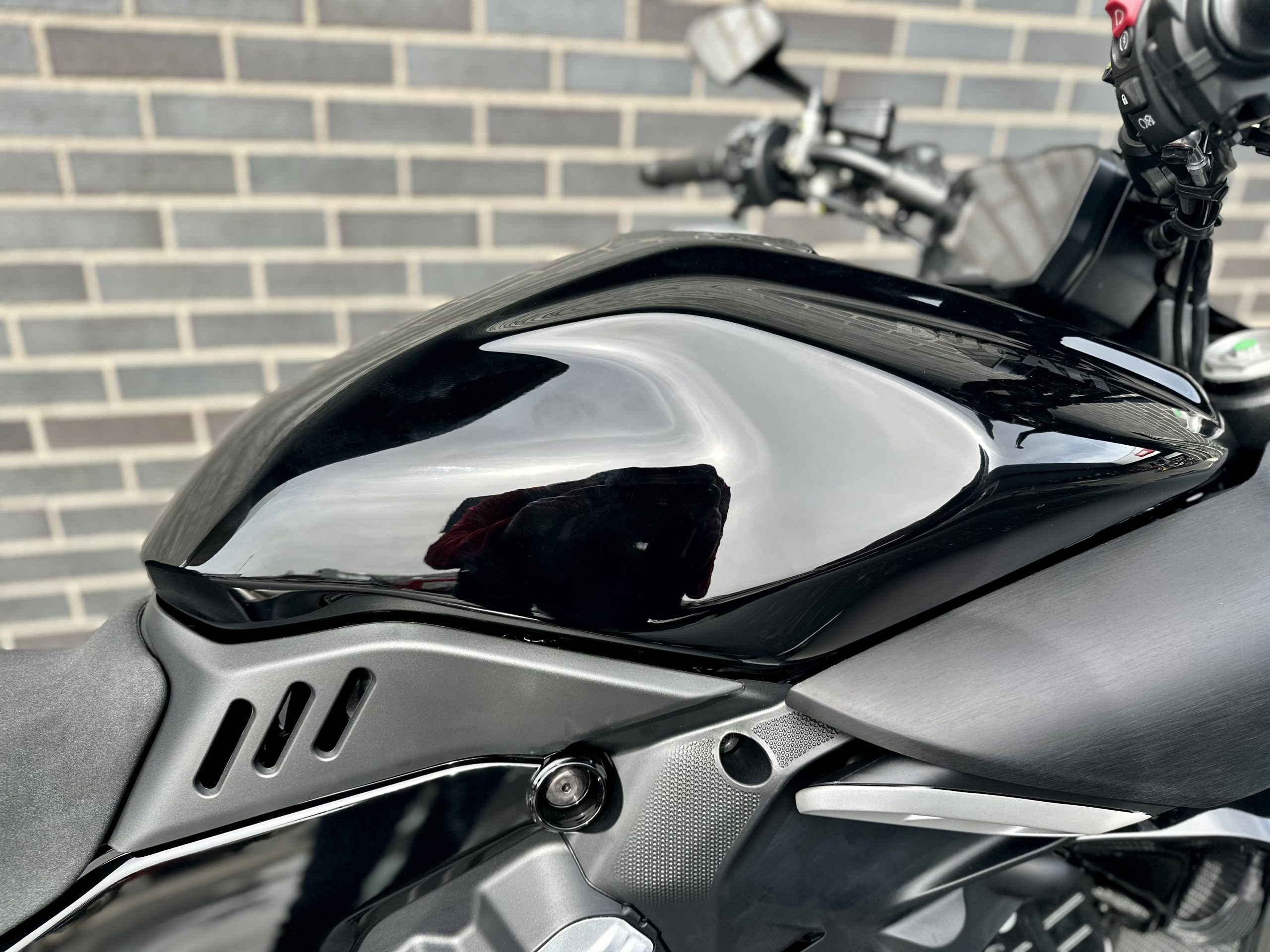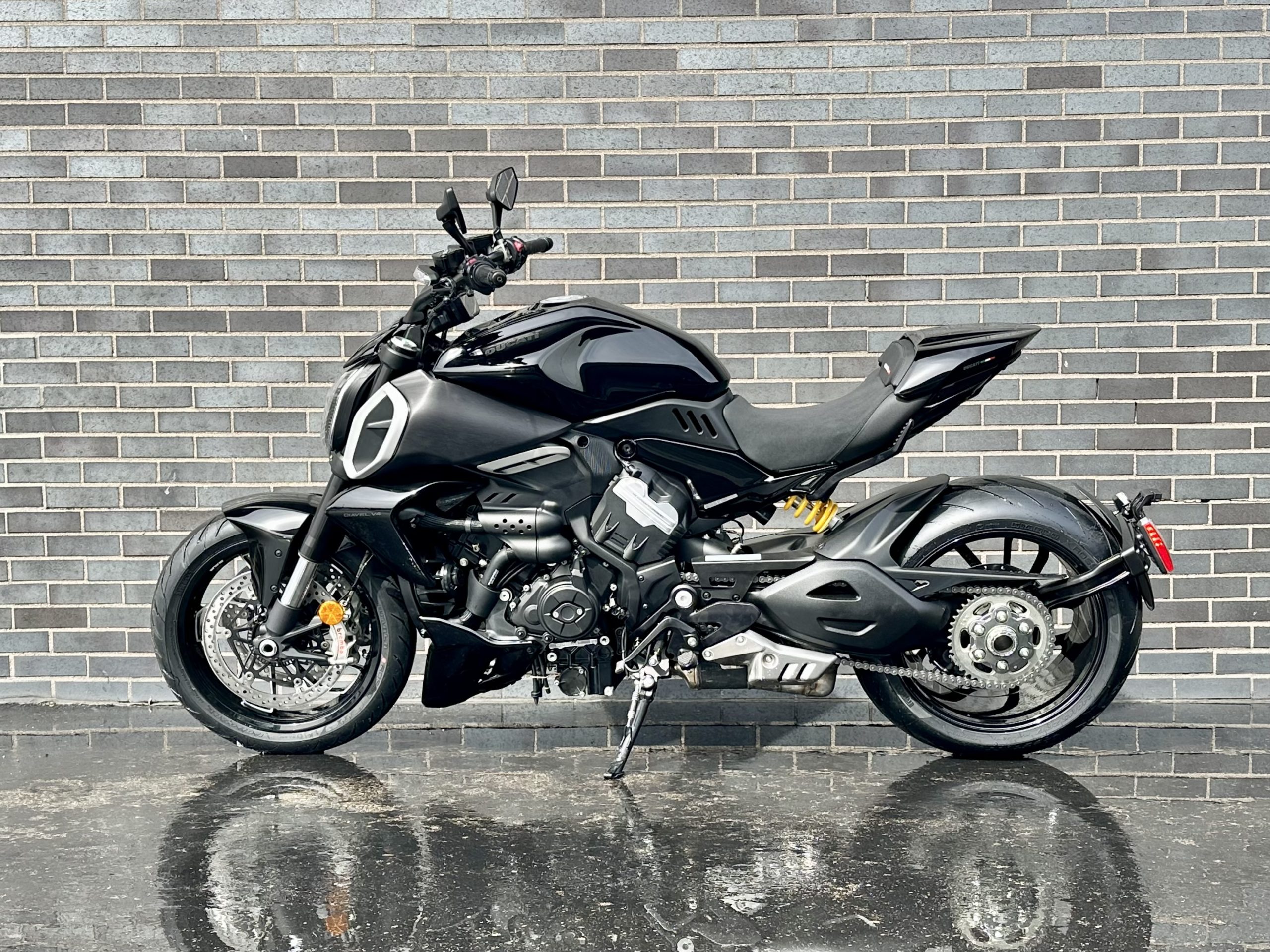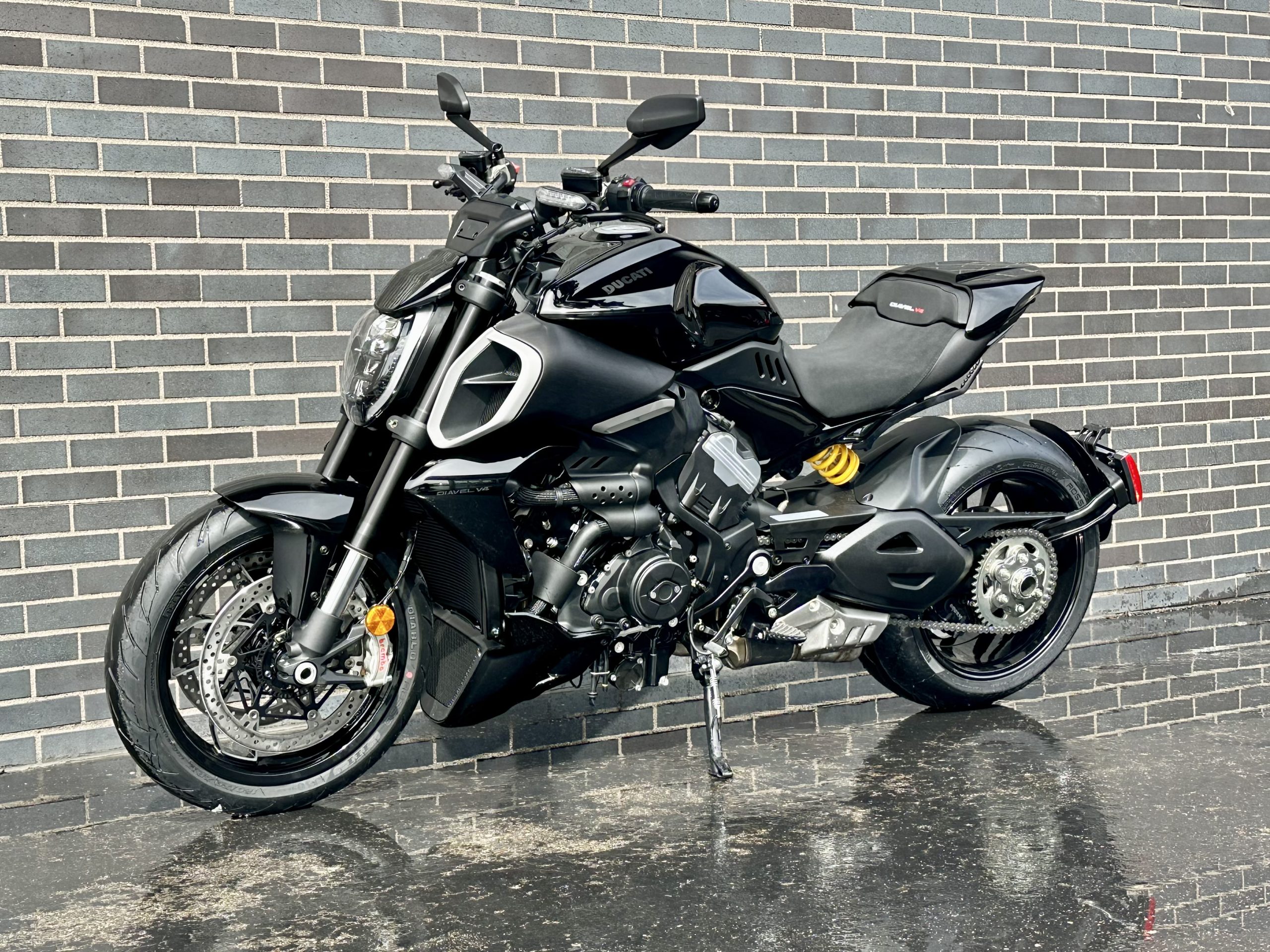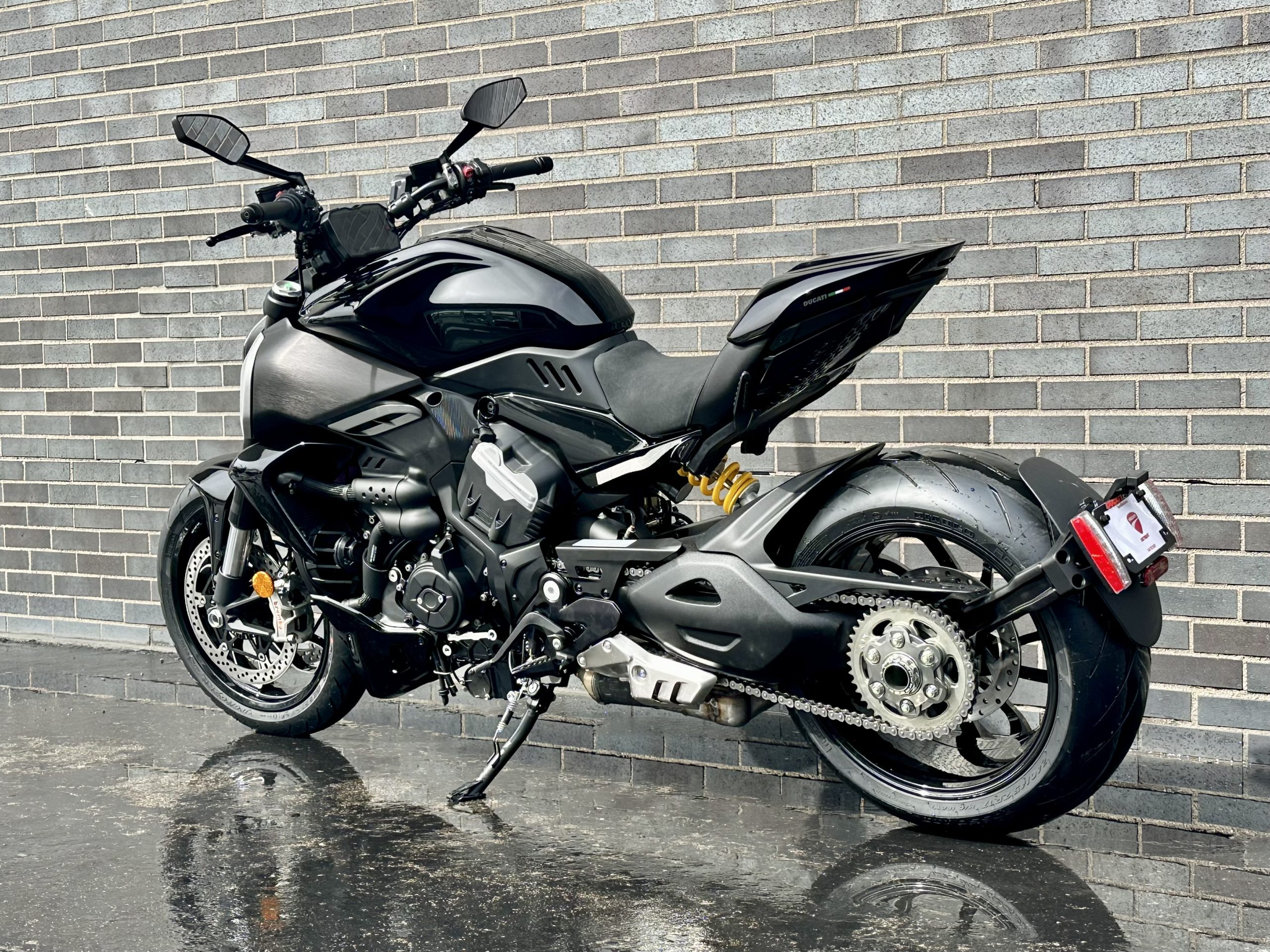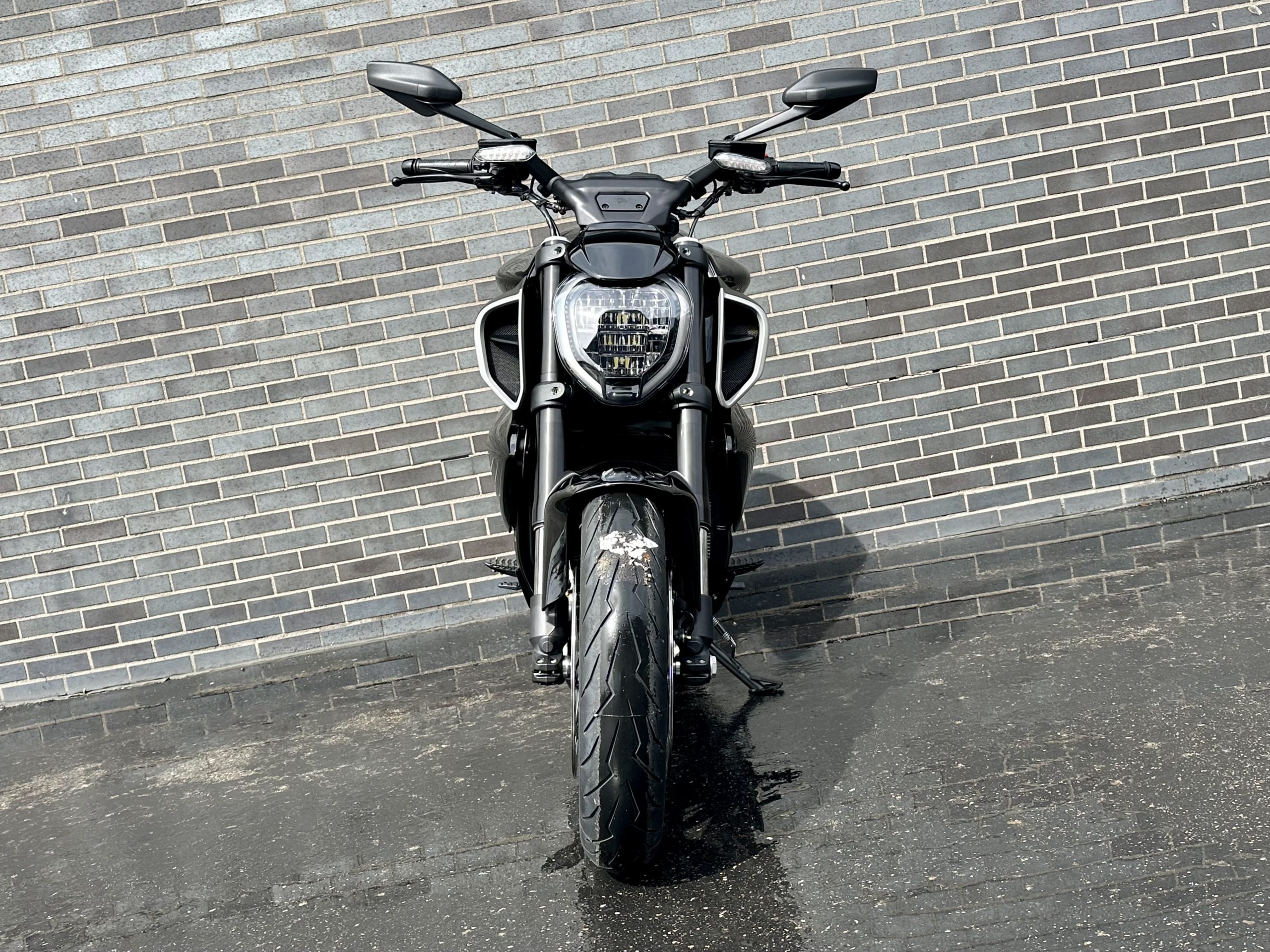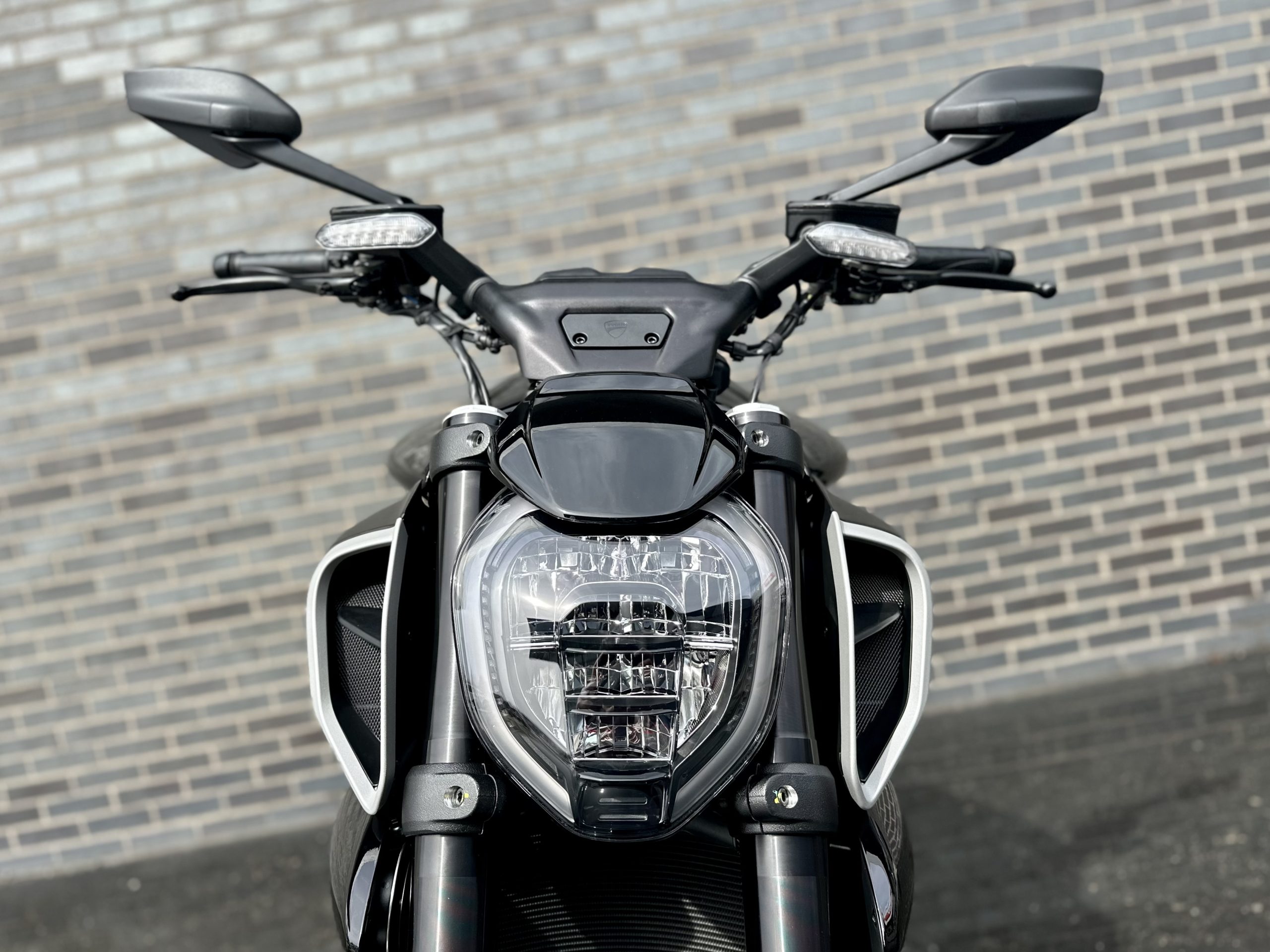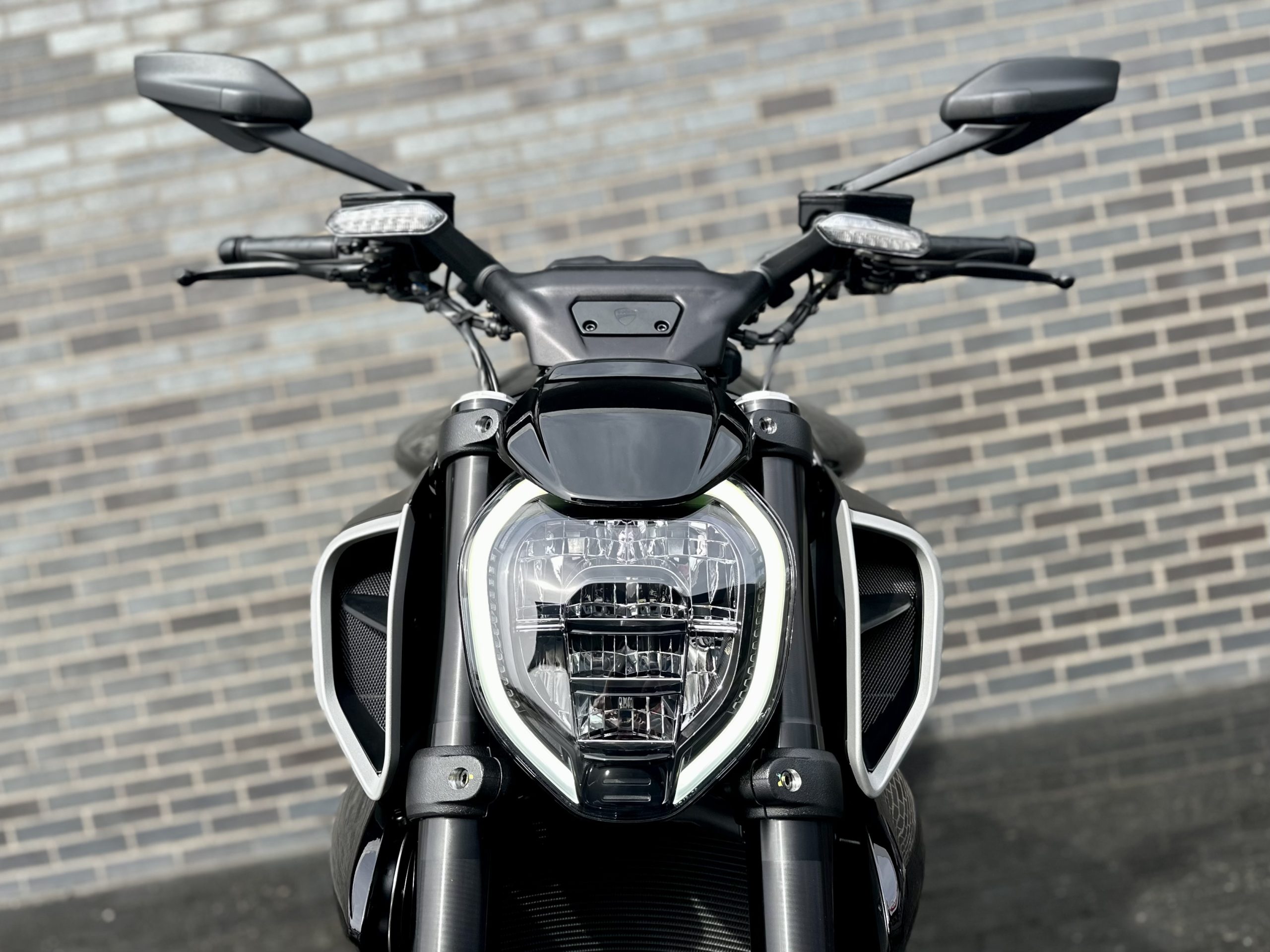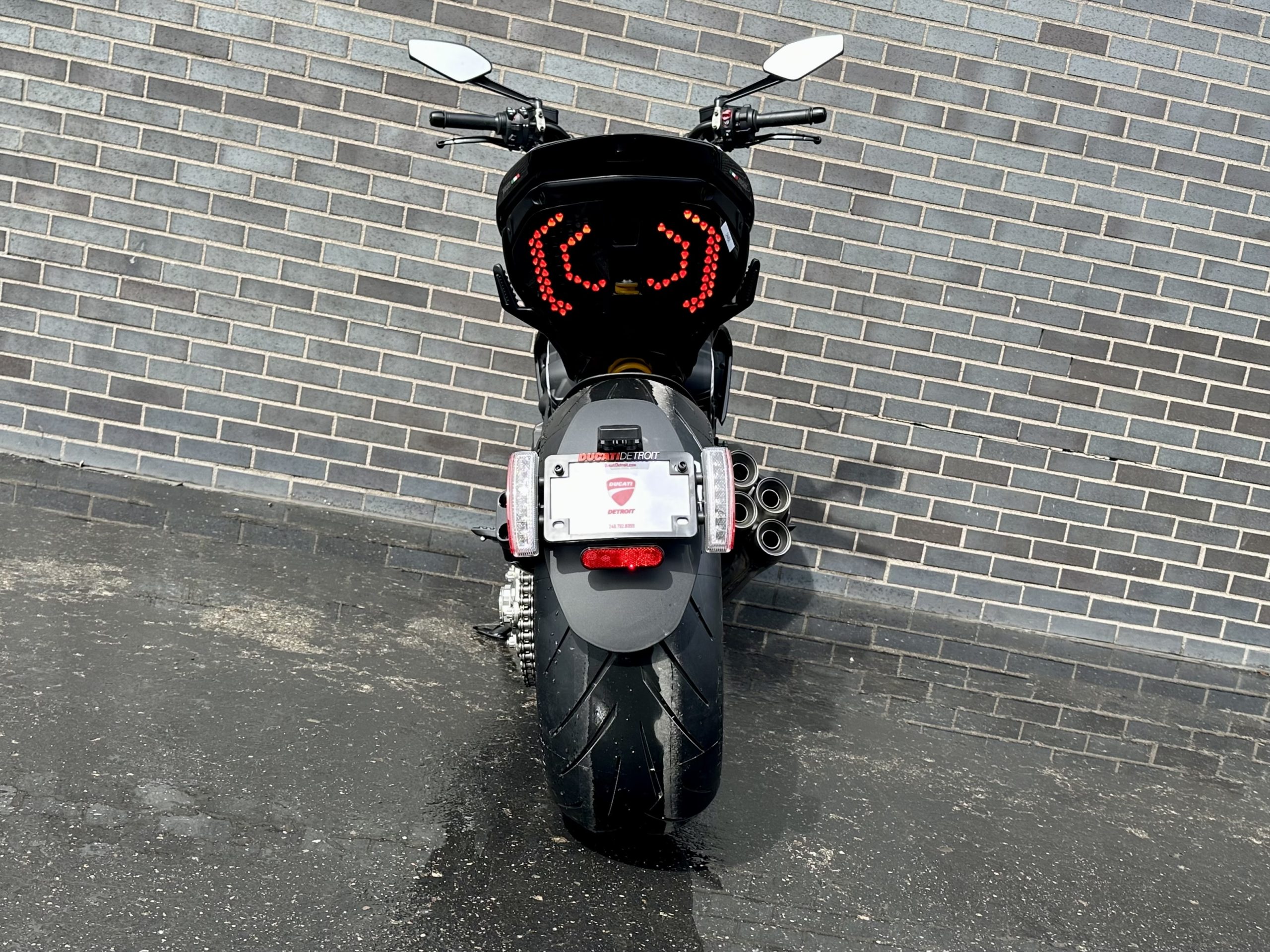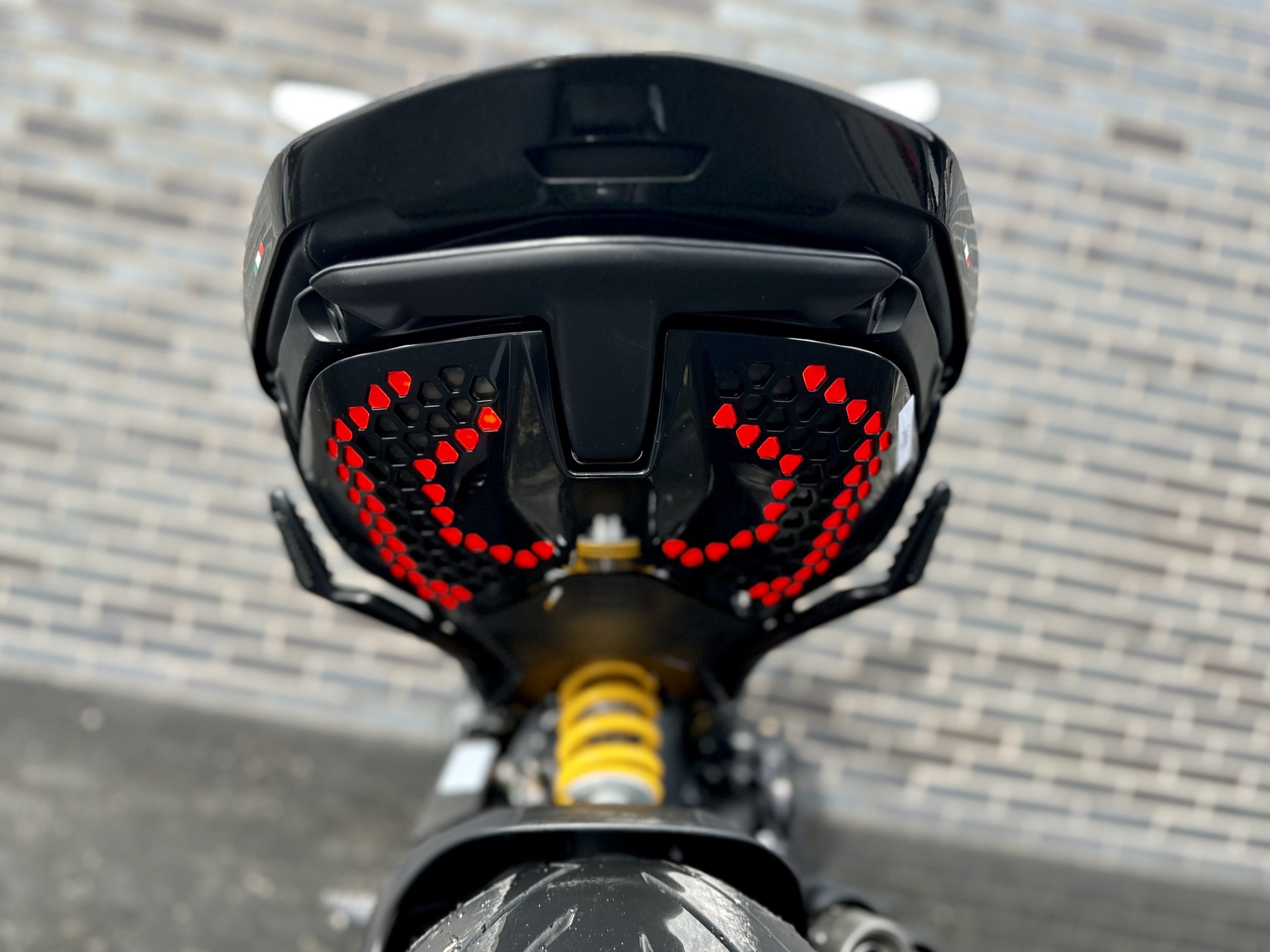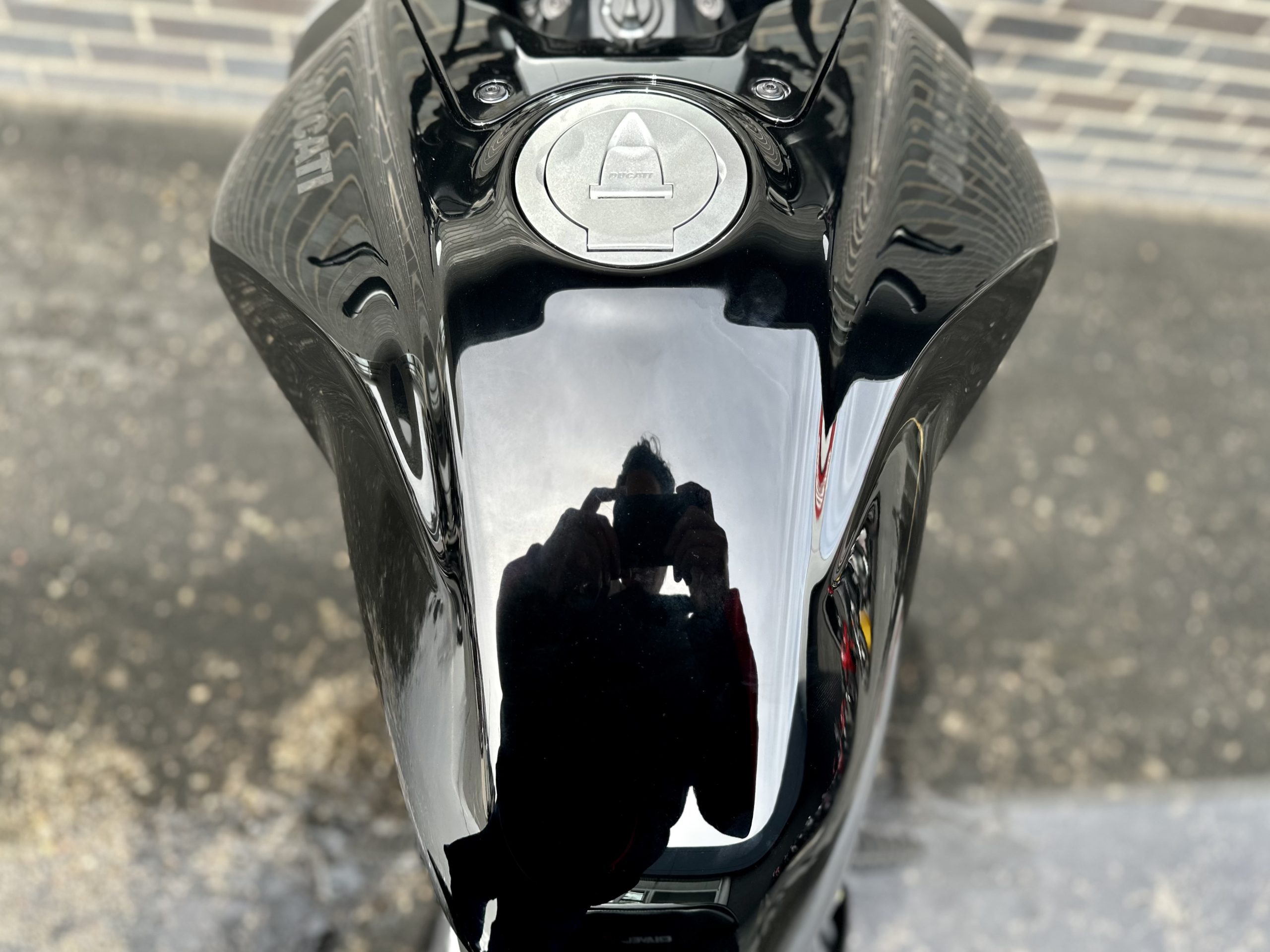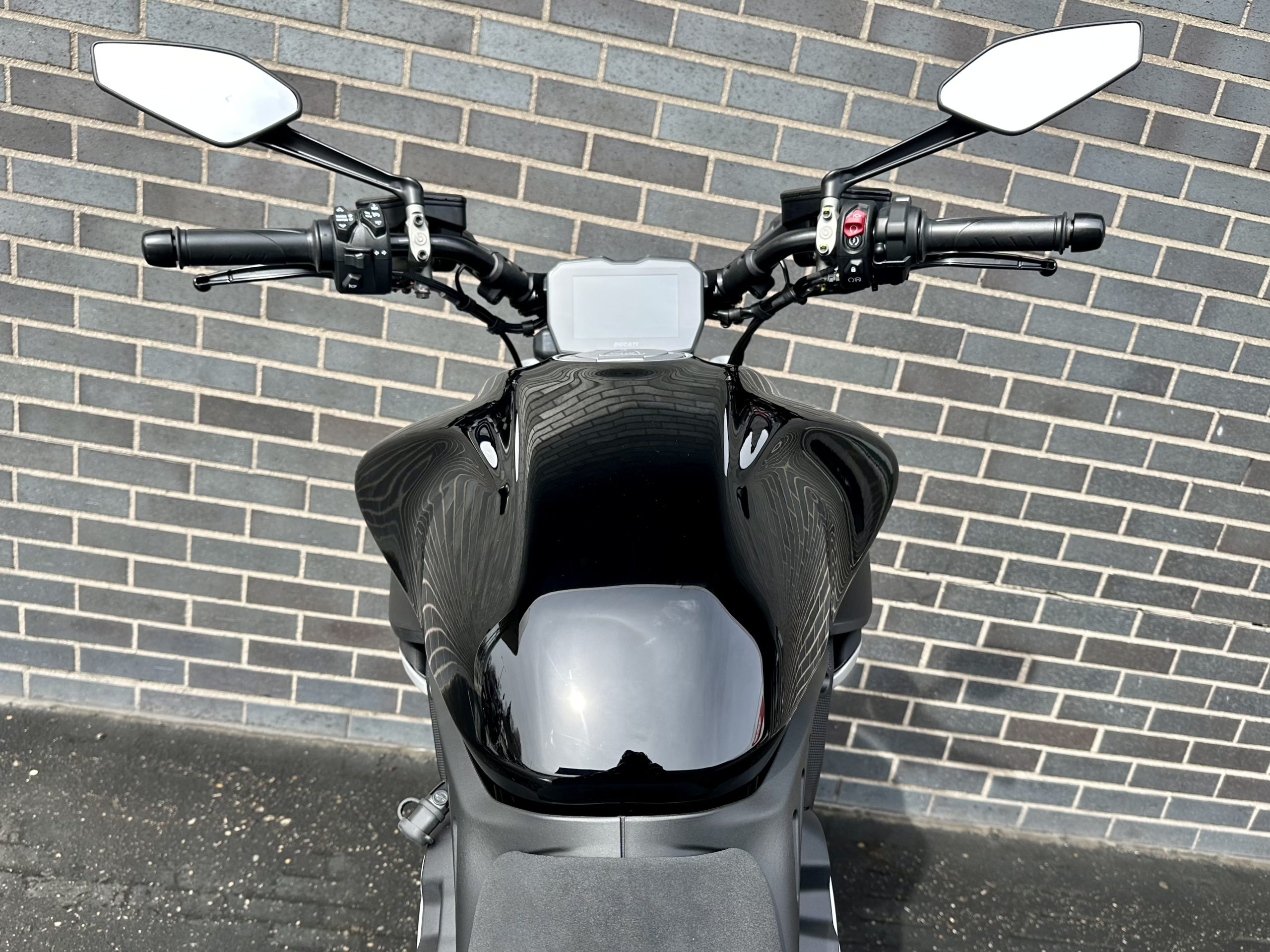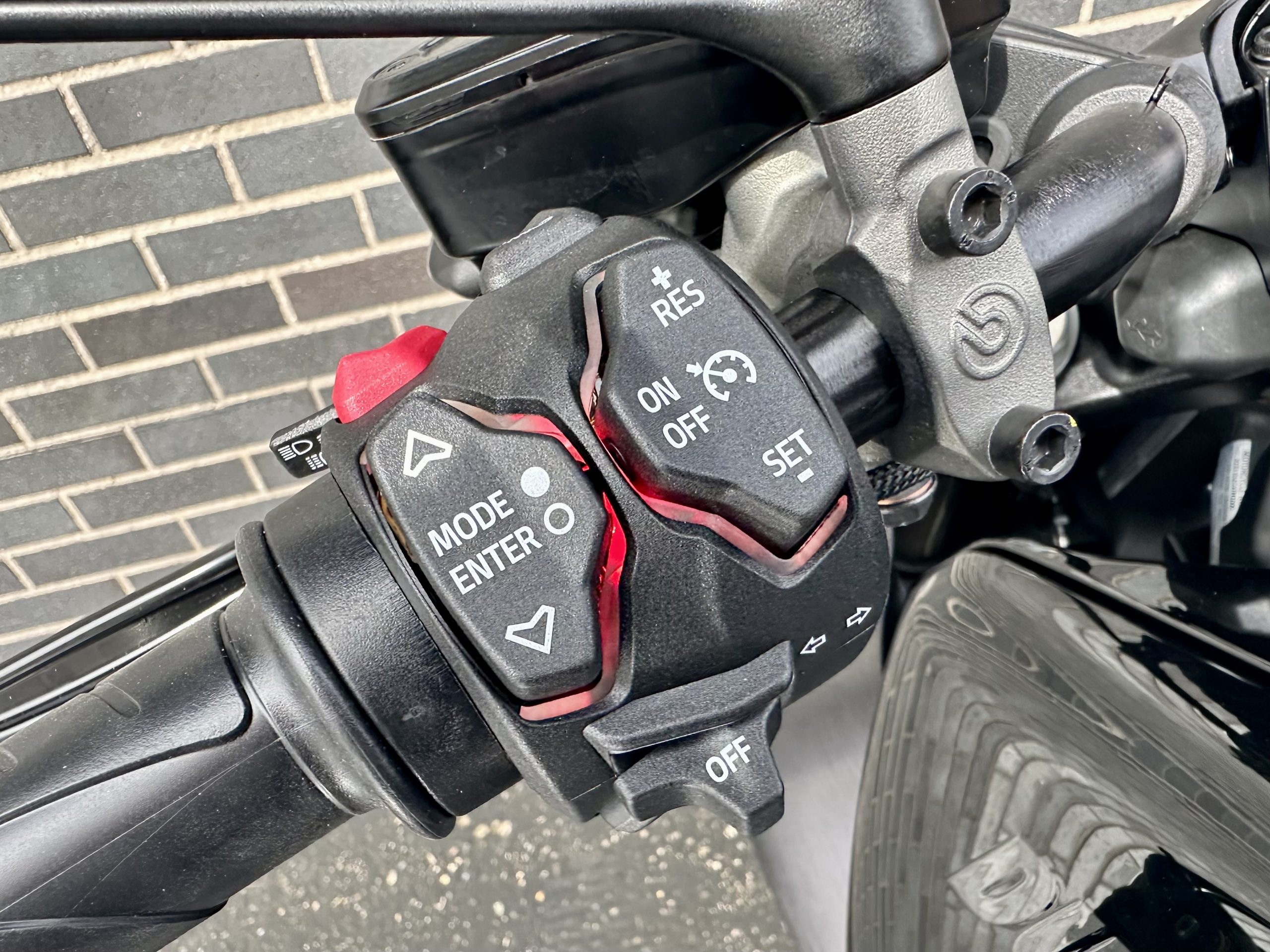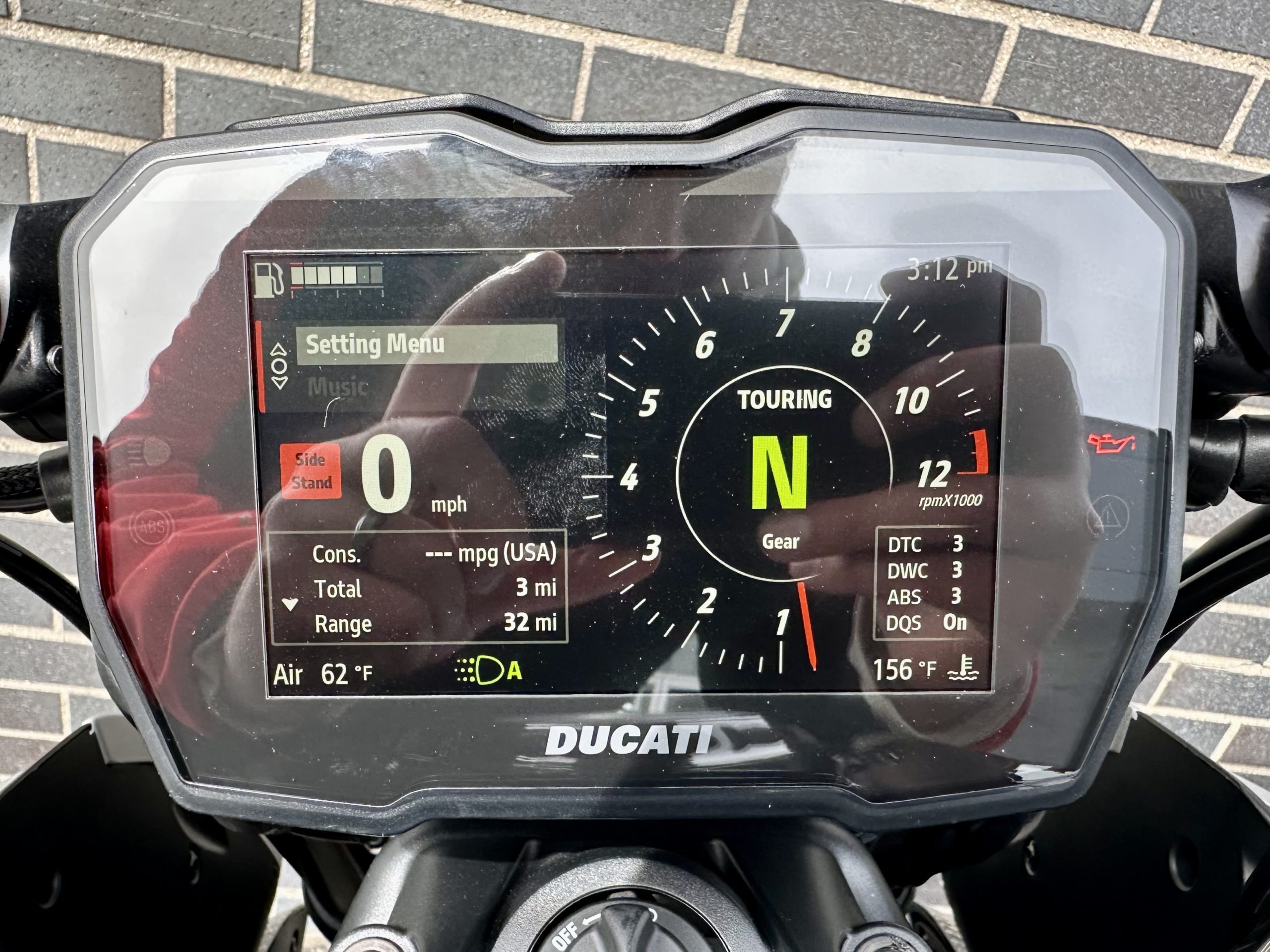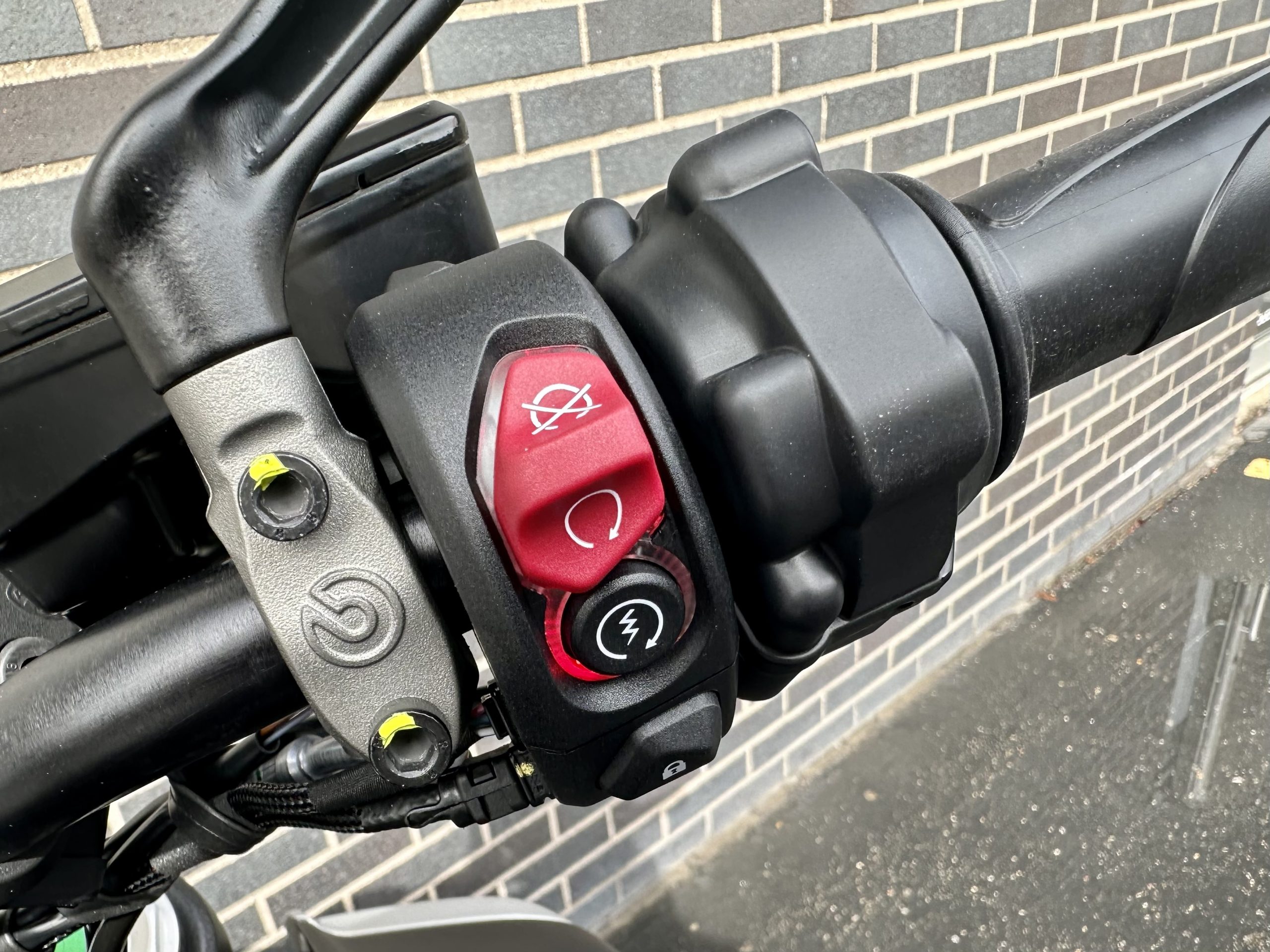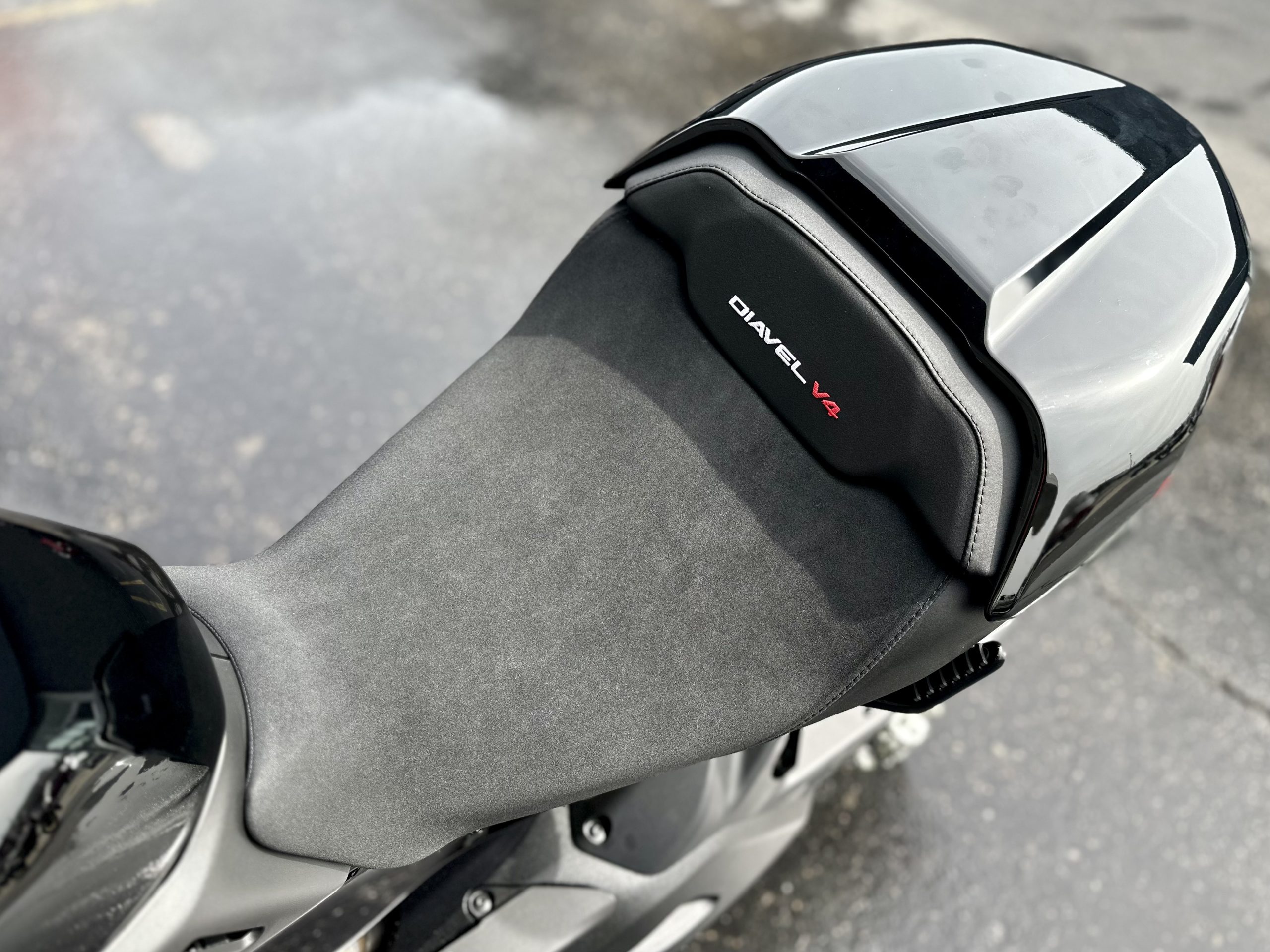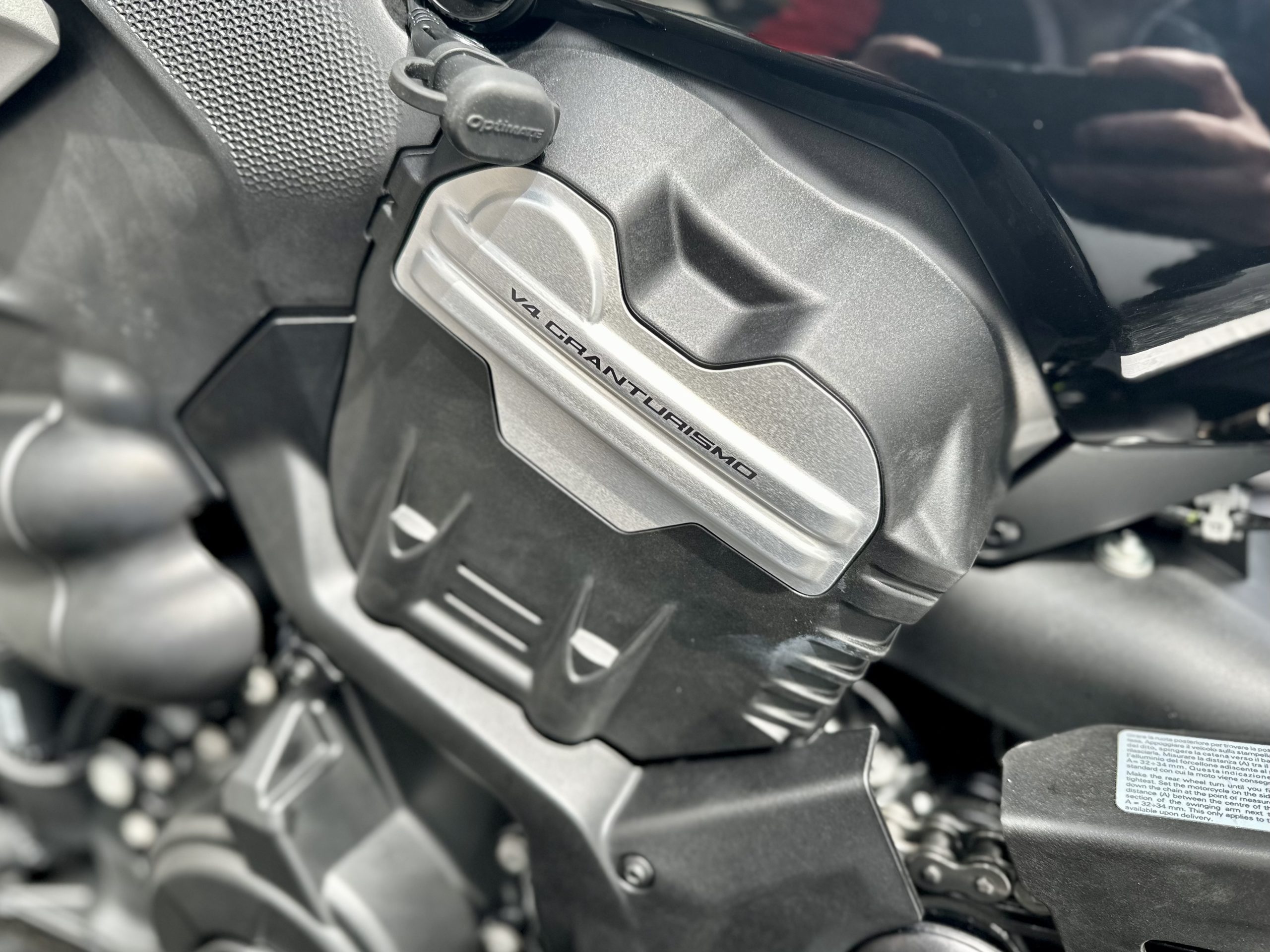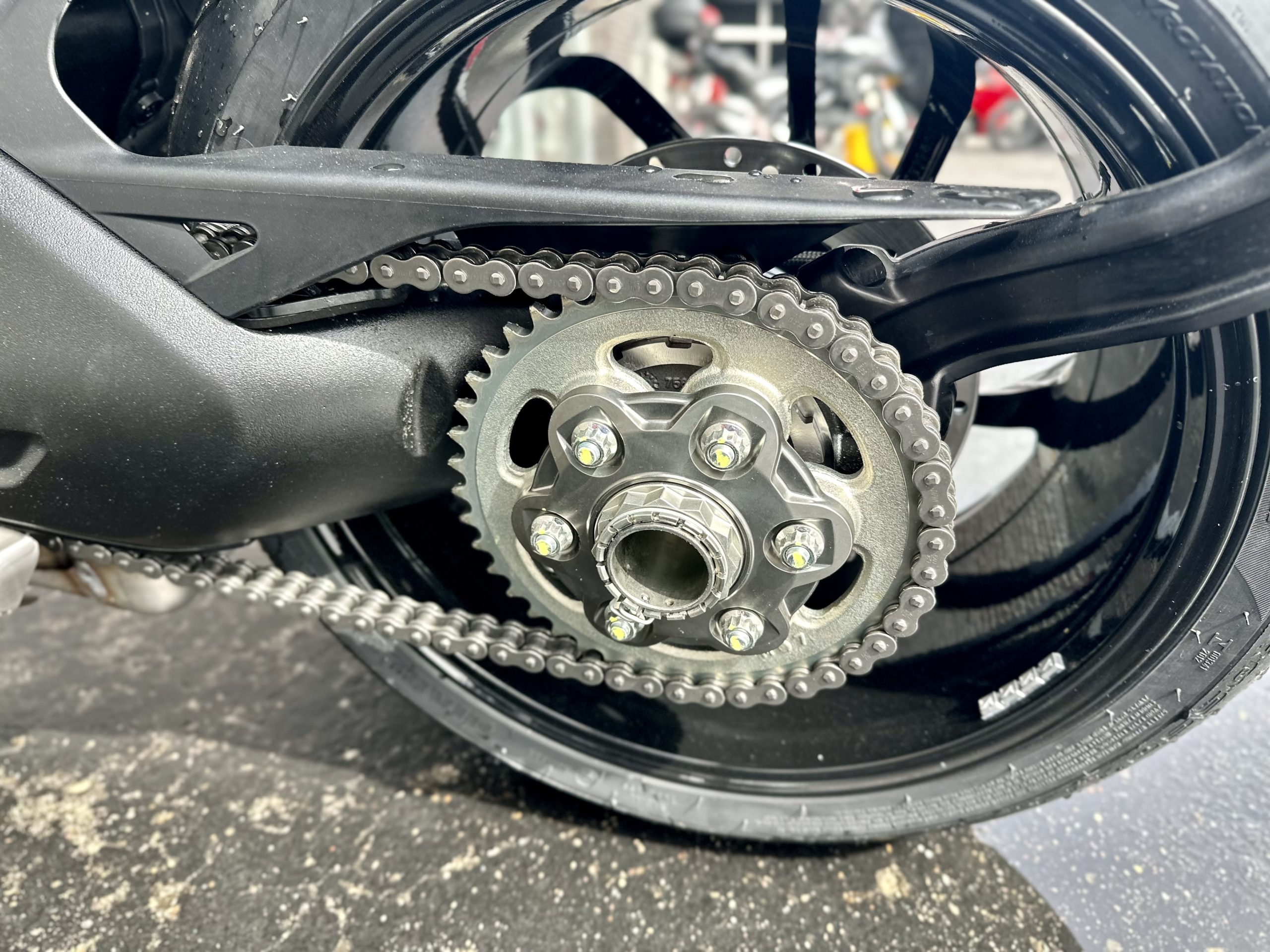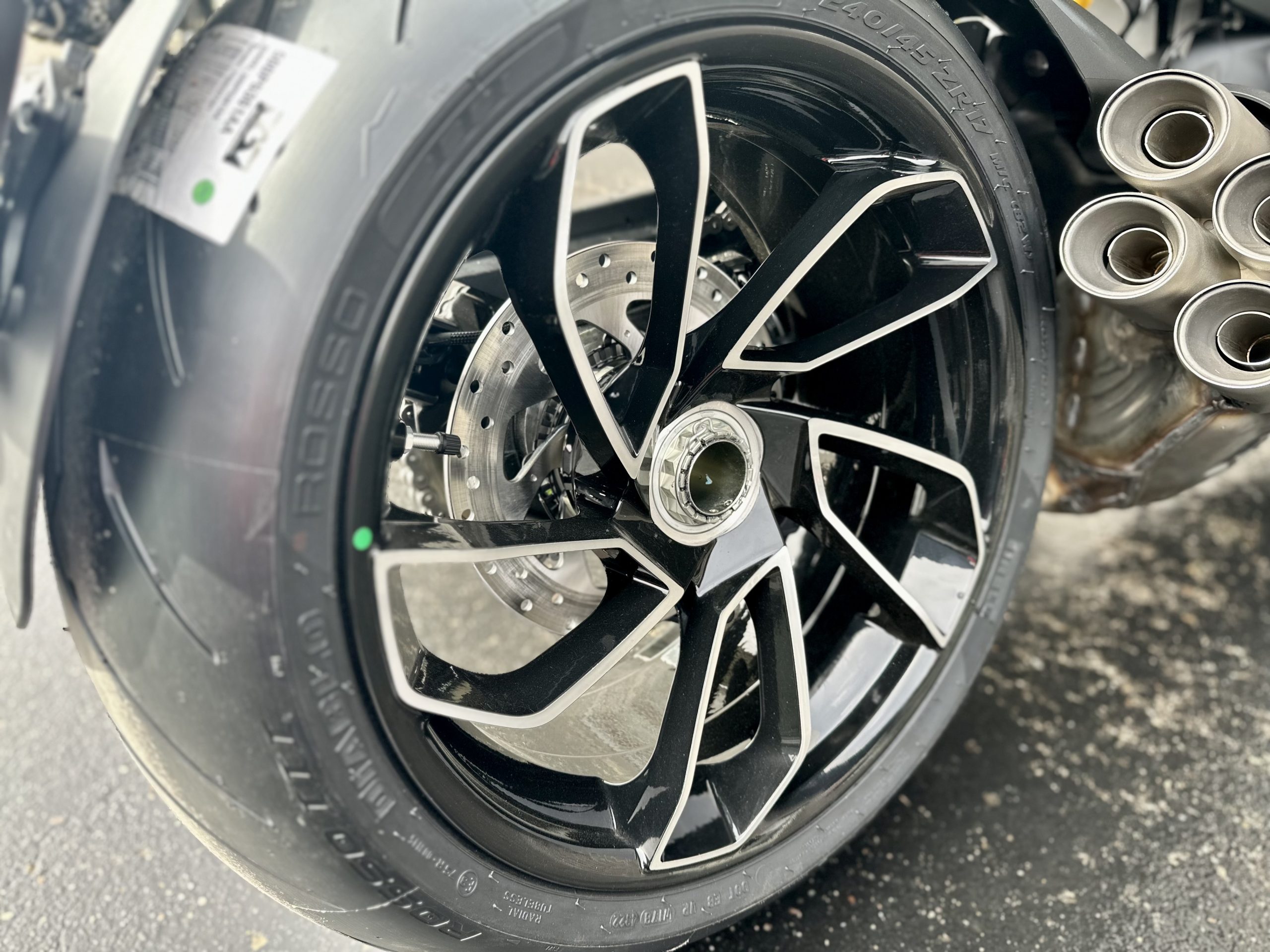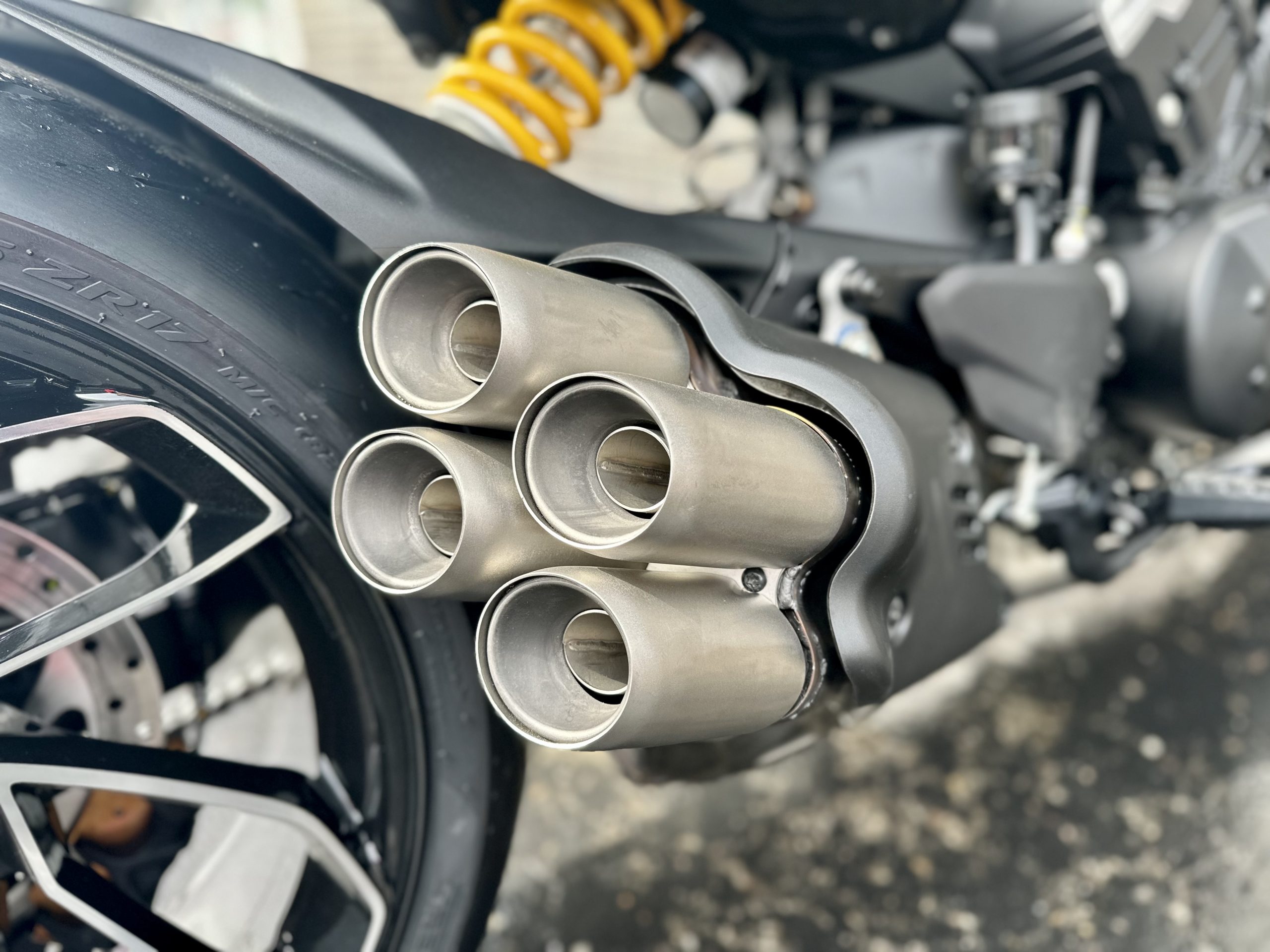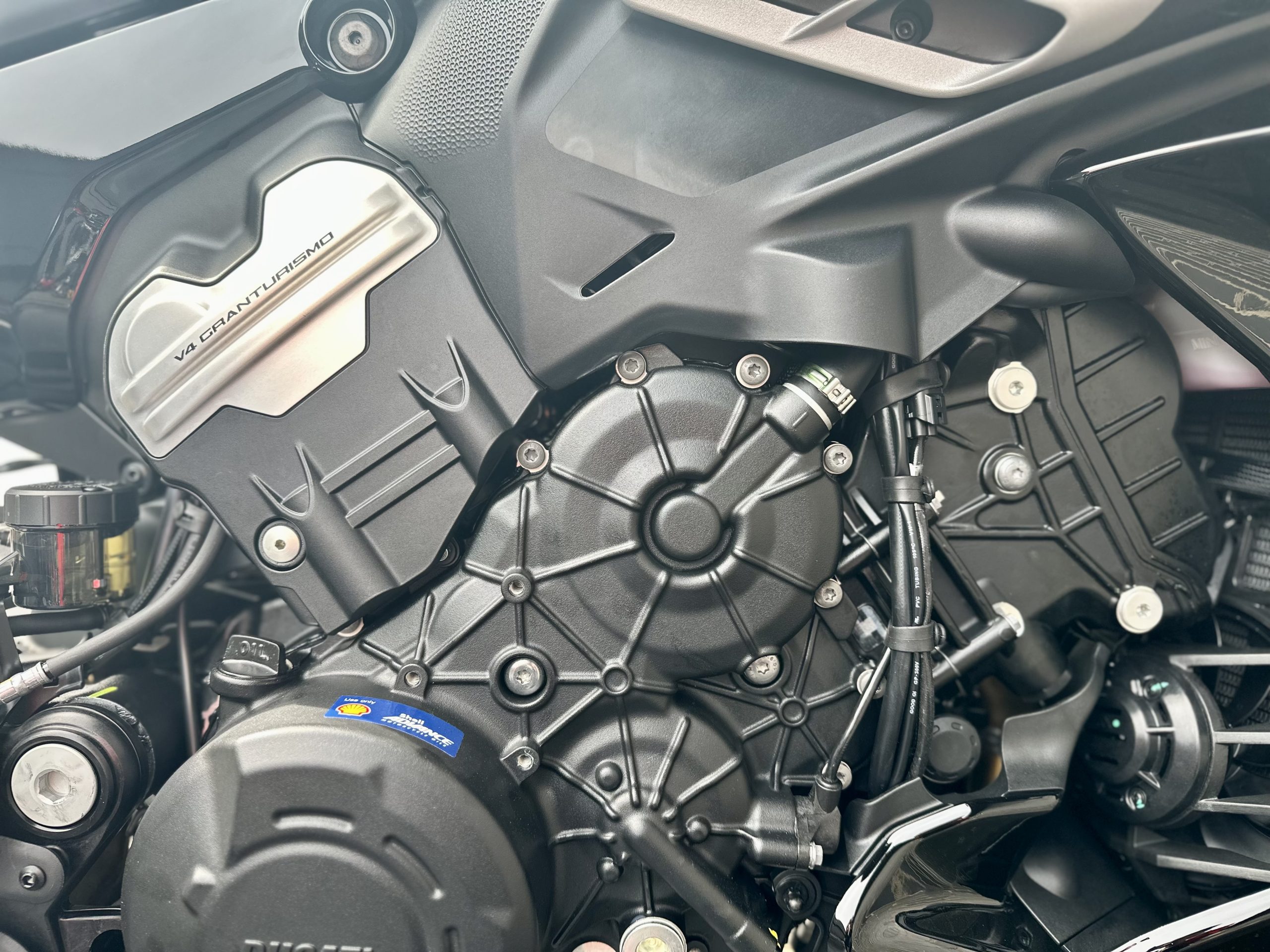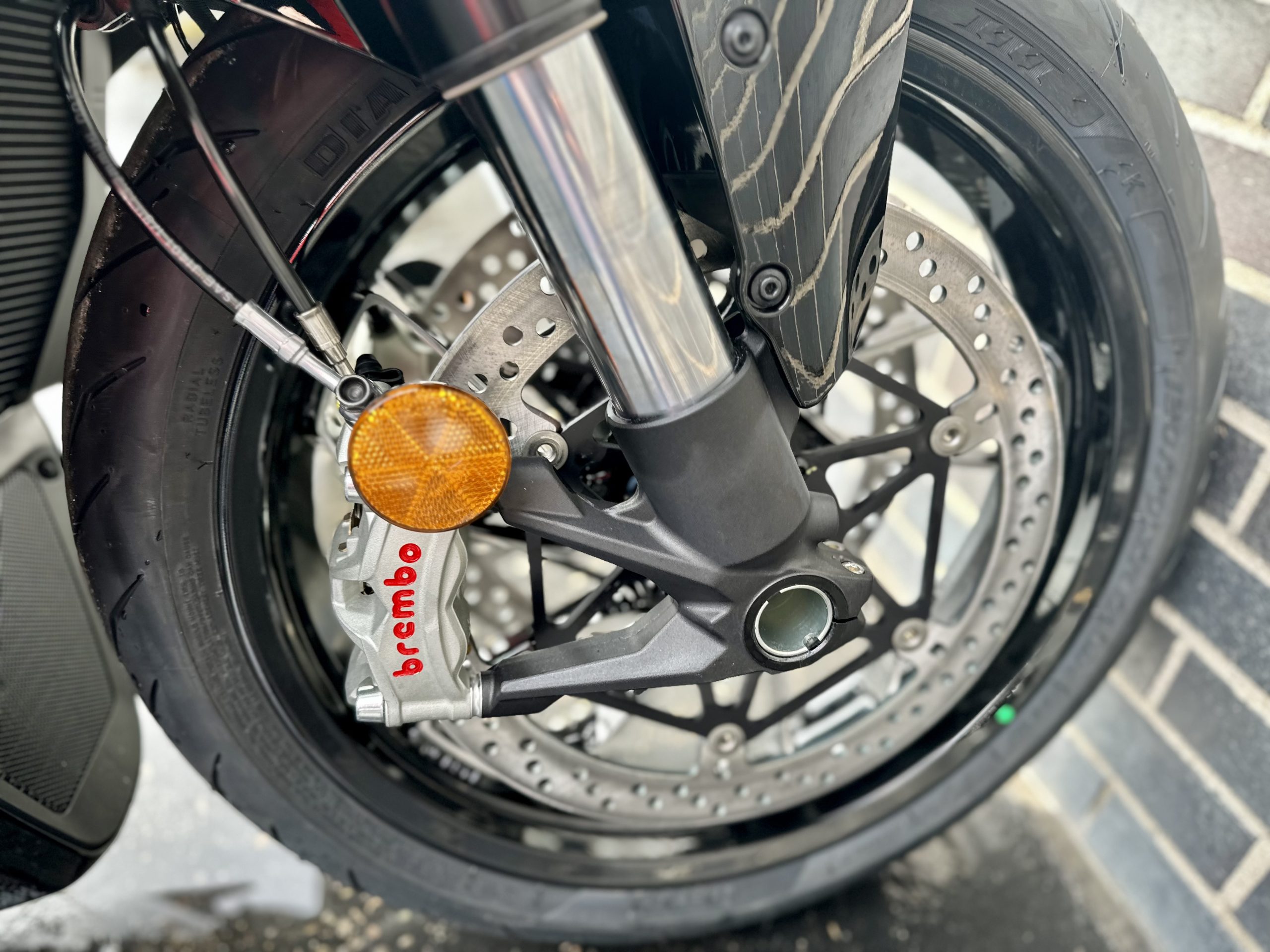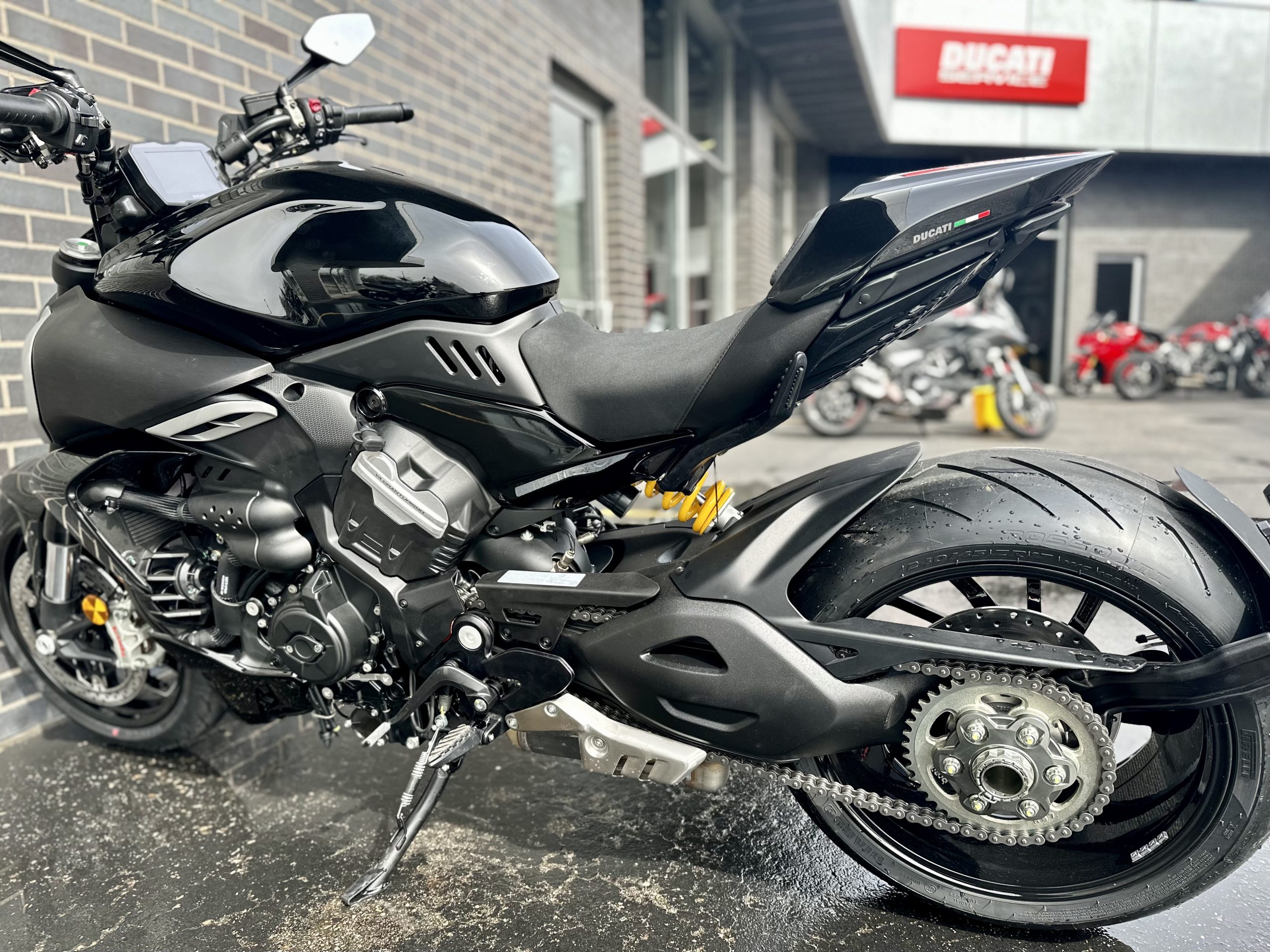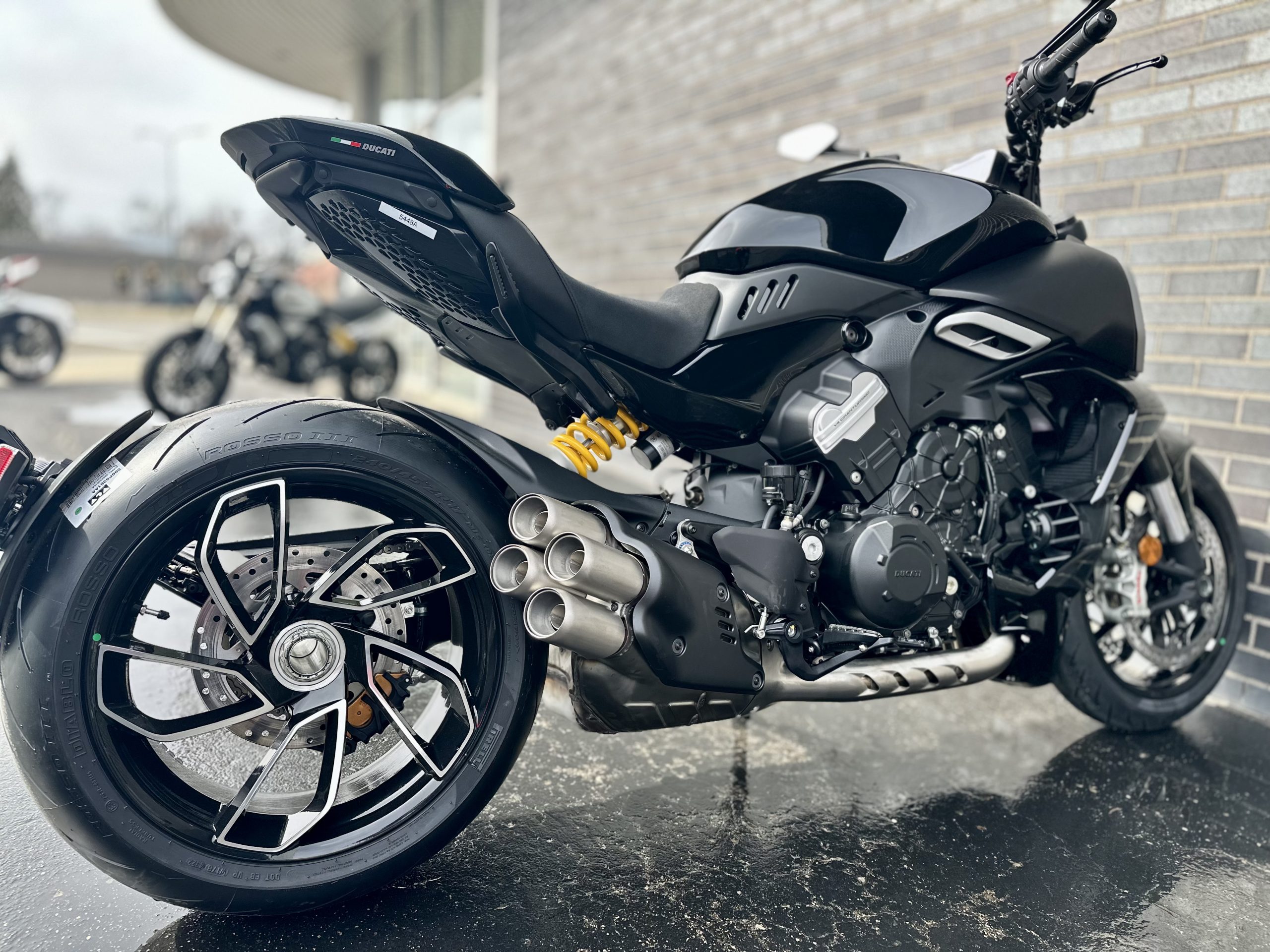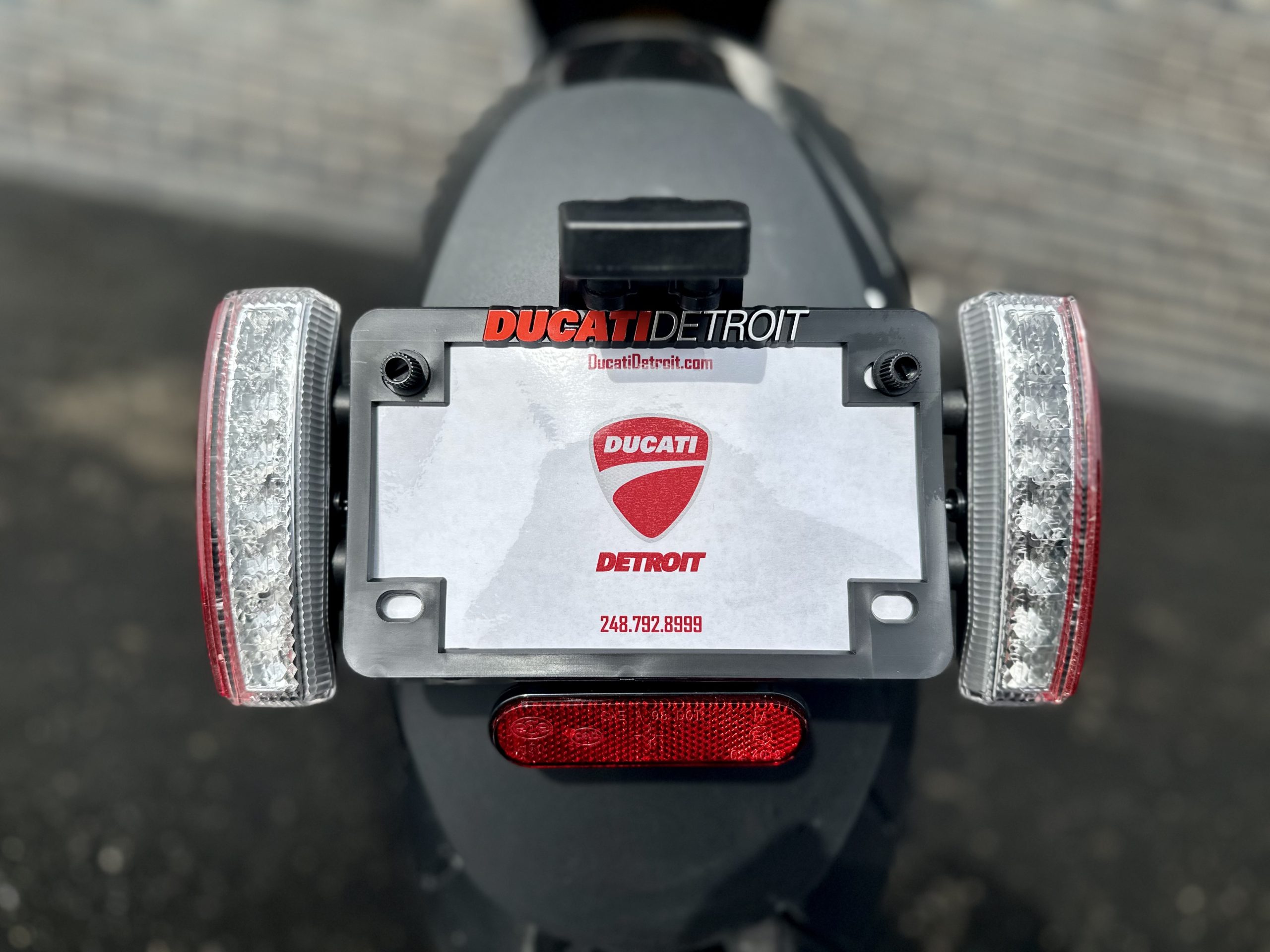 Dare to be Bold
Muscular, sporty, exaggerated and elegant at the same time, able to magnetize attention in any context, Diavel V4 synthesizes seemingly distant technical, dynamic and stylistic features, such as those of sport nakeds and muscle cruisers.
The exhilarating performances of the V4 Granturismo engine are combined with surprising agility and dynamics for such a motorcycle.
V4 Granturismo: The Undisputed Protagonist
In the Diavel philosophy, the engine is the fulcrum around which everything revolves: performance, character and style. That's why Ducati designers started with the V4 Granturismo, making it the star of all design elements, with the mechanics prominently displayed as a distinctive feature.
Designed to Go Far
The record valve adjustment check interval at 36,000 miles and the scheduled oil change every 9000 miles or 2 years mean only one thing: more time to drive and enjoy the ride
Muscle-cruiser with Supersport Personality
With a steel fuel tank with an animated, sculptural shape reminiscent of Ducati supersport bikes, the tail is light, slender and sharp. The air intakes are a breaking element in the side view, communicating all the muscular power.
Ready to ride? Visit us at 33828 Woodward Ave., Birmingham MI 48009 or call 248.792.8999 today.